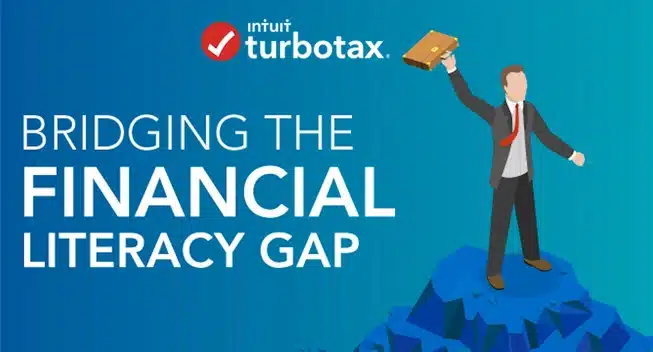 As we approach financial literacy month, Intuit is shining a light on the lack of financial resources and education available, especially within the Latino community. We are helping the next generation of Latinos build brighter futures and lifelong success by becoming better prepared for jobs of the future through the development of strong, durable skills, including personal finance skills.
In partnership with SWNS, we surveyed Latinos to understand how we can "Bridge The Financial Literacy Gap". Findings indicate that Latinos believe that financial conversations early in life, access to financial resources, and monetary support could help pave the way.
The survey study was conducted as part of our #LeadingConEducación scholarship job readiness program, an initiative that aims to empower the next generation of Latino professionals by giving them the tools needed to take control of their finances while providing monetary support to achieve their educational goals. The program disburses grants and scholarships in partnership with the Hispanic Heritage Foundation and EverFi.
Here are Top Findings From The Survey :
67% of Latinos were less likely to talk to their parents about money than 81% of non-Latinos.
50% of Latinos said the lack of this conversation made it harder to figure out how to finance their education.
60% of Latinos said their lack of financial resources did not allow them to save money to complete a college education.
23% of Latinos don't plan to complete a bachelor's degree because they can't afford college tuition and school supplies.
21% of Latinos have completed a bachelor's degree compared to 37% of non-Latinos (16% less).
71% of Latinos think financial support – such as scholarships or educational grants – provided by corporations are beneficial to propel the future of Latino students.
TurboTax #LeadingConEducación Scholarship Program
We recognize the role of education and financial literacy in helping Latinos tear down the barriers that keep them from economic growth. We are proud to be expanding our commitment and support the next generation of Latinos professionals by being a part of their educational journey.
To learn more about our scholarship job readiness program and apply for an educational grant, you can visit the #LeadingConEducación page.
Infographic: Bridging The Financial Literacy Gap