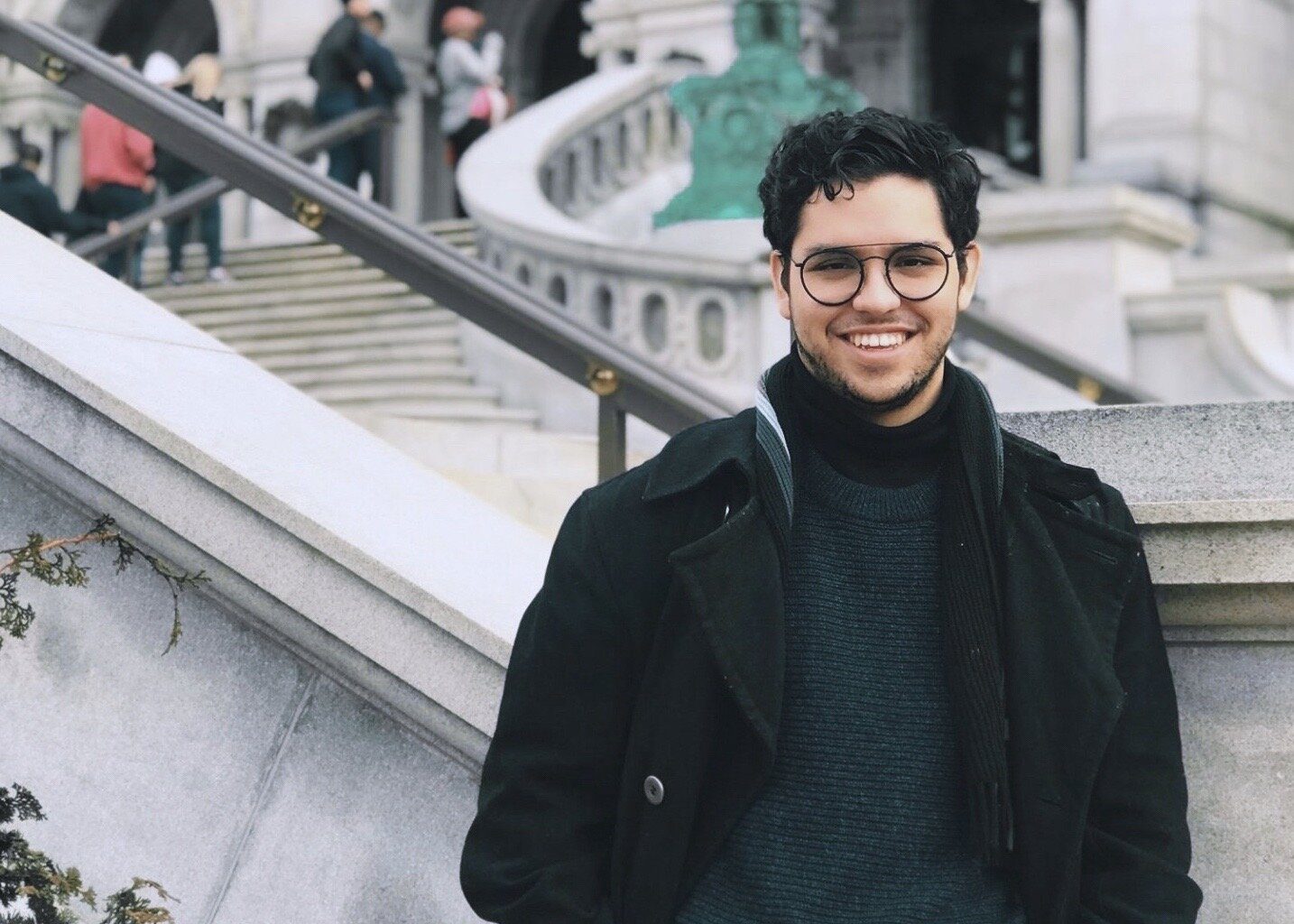 Name: Ricardo Rauseo
Title: Constituency Media Associate
Company: Center for American Progress
Current Location: Washington, D.C
Global Leaders Program: 2018
What was your first job after GLP and how did you land it? What advice do you have for recent graduates who are trying to land roles during this competitive time?
My current position at the Center for American Progress is in fact my first job after the Global Leaders Program. Right after graduation, I applied to be a press intern at CAP and then transitioned to the Constituency Media Associate position that I hold now. My biggest advice, and one that I struggle to follow myself, is to keep an open mind when navigating the professional space. My idea of a "dream job" has changed drastically and that has been the result of the risks I've taken, and the different experiences life has thrown at me. I never would have imagined that I would be working in the communications space and yet, I love what I do.
To anyone reading this I would say: find your passion in unexpected places and explore what the world has to offer, especially at a young age. Lastly, remember that success has many faces and it is what you make of it. Your roadmap is just as valid and unique as that of everyone else.
How do you stay connected with your community through your current role or daily lifestyle? Why is it important to stay connected with our communities?
I have been lucky enough to work directly with the Hispanic community through my job. As the primary contact for Hispanic media for the think tank, I oversee the Hispanic communications for the entire organization for printed press, TV and radio broadcasting, social media, and the American Progress En Español website. This has given me both purpose in my own work, and also the opportunity to give back to the community I owe so much to.
For all the many times I thought failures were my doom, I would now tell my younger self to try again, and again, and again.
You had the opportunity to study abroad in Paris and complete internships in Belgium. How have those experiences, and even domestic internships like CHLI, impacted your career development?
After studying abroad in Paris, I gained a new view on what it really means to take initiative and adapt to your environment. While studying at SciencesPo, I realized that living in a different way from what you are accustomed to allows you to find yourself belonging to a foreignness that defines you. Within it, and in the absence of familiarity, I cemented my interests, my passions, and my values.
Being a Global Leader for the Congressional Hispanic Leadership Institute gave me the opportunity to explore said interests in a tangible way. CHLI provides you with so much room and so many opportunities to grow, you just have to do the work to find them. You can connect with people from very different backgrounds and work on very interesting projects. D.C. is a city in which you can lose yourself very easily. If you hold your principles close to you, experiences like those are add-ons to your career development and you learn how to channel and utilize the tools that are provided to you.
Describe a turning point that was important in bringing you to where you are today. What were some of the challenges you faced or continue to face?
Without a doubt, moving out of Venezuela has been the most challenging and rewarding experience I have ever faced. Not only because it changed many of the realities I took for granted, but also because leaving home forced me to find my sense of self within the communities I now identify with. I learned how to be considerate of others and myself, and assimilate without losing my identity. Holding onto that immigrant identity, in a country that so drastically polarizes and politicizes issues like ours has been difficult, but I believe in the power we have to teach and change the perception that surrounds us.
What advice would you give to your younger self?
Believe in yourself. Believe in who you are, know your worth, and take all those risks you are so afraid of taking. For all the many times I thought failures were my doom, I would now tell my younger self to try again, and again, and again. Be persistent and driven. Look for what you want and simply do it.
Where can we connect with you?
You can add me on Linkedin and follow me on @CAP_Acción and @CAPEspanol.
Favorite D.C. spot? The Kennedy Center
Last film you enjoyed? Monos, directed by Alejandro Landes.
Favorite D.C. spot? The Kennedy Center
Last film you enjoyed? Monos, directed by Alejandro Landes.
What is something you look forward to doing in the coming future? Seeing my friends and girlfriend may seem to many a negligible and frivolous mission, but amid the biggest public health crisis we've seen in centuries -and one that has forced us to social distance- I would respectfully digress.