Washington, D.C. – The Congressional Hispanic Leadership Institute (CHLI) held its New Congress Welcome Reception on Wednesday, February 6, 2019, hosted by CHLI Treasurer John Hoel at Altria Client Services. Present at the reception were senior and new Members of Congress from both sides of the aisle, and CHLI's Board of Directors, CHLI Advisory Council Members, national Hispanic leaders, corporate executives, international representatives, and other friends.
CHLI Chairman, The Honorable Lincoln Diaz-Balart, commenced the program by introducing the new Congressional Members of the CHLI Board of Directors, Senators Robert Menendez (NJ) and Rick Scott (FL), and Congressman Darren Soto (FL-09).
Chairman Diaz-Balart stated, "CHLI is honored to welcome Senators Bob Menendez and Rick Scott, and Congressman Darren Soto, to CHLI's diverse Board of Directors, helping to shape the future of the Hispanic community."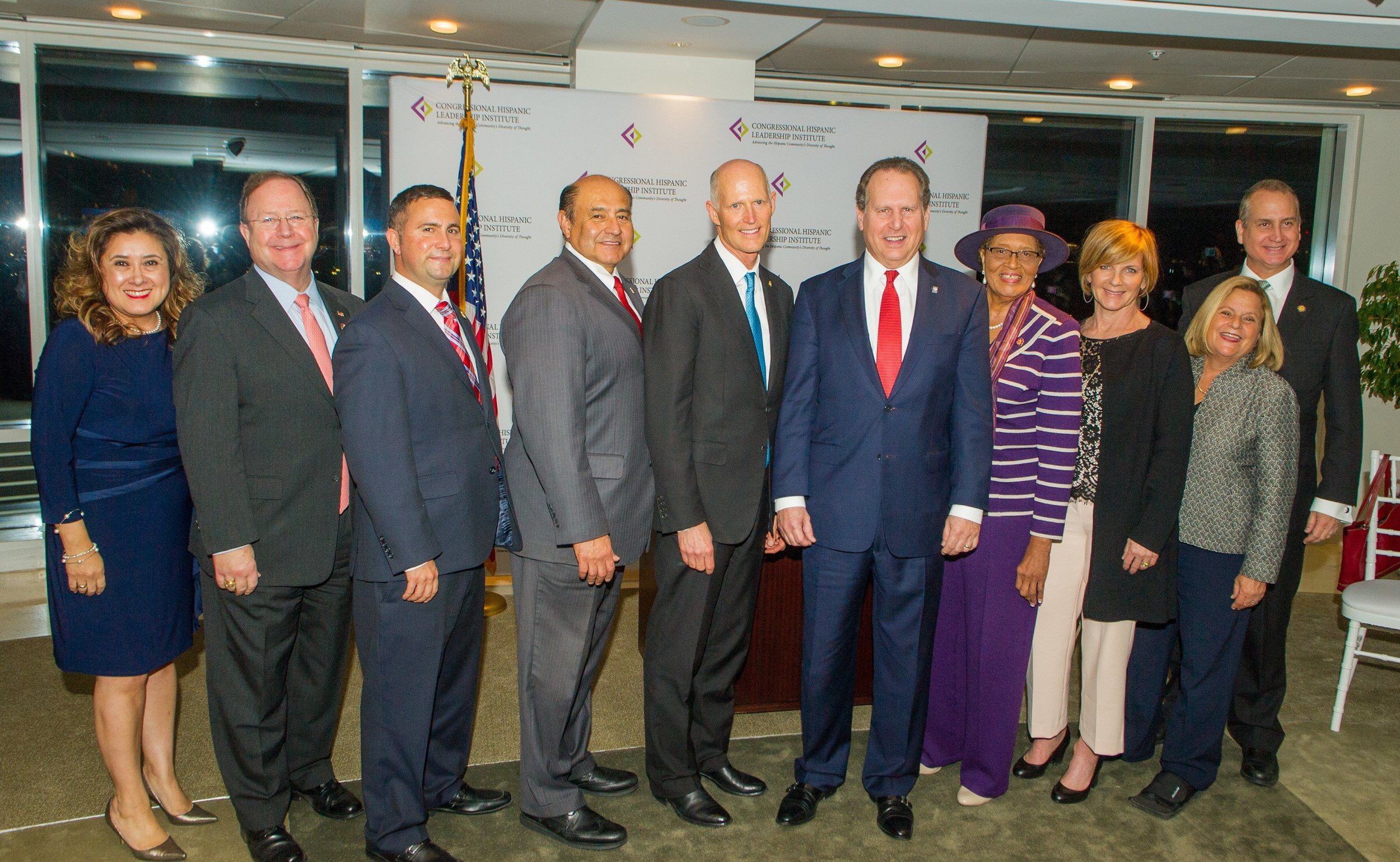 Photo left to right: CHLI President & CEO, Mrs. Gomez Orta; Rep. Flores; Rep. Soto; Rep. Correa; Sen. Scott; CHLI Chairman Lincoln Diaz-Balart; Rep. Adams; Rep. Lee; The Honorable Ileana Ros-Lehtinen; and Rep. Diaz-Balart.
The Chairman also recognized the other Members of Congress who were present, including: CHLI Vice-Chairman Congressman Mario Diaz-Balart (FL-25), CHLI Board Members Congressman Bill Flores (TX-17) and Congressman Will Hurd (TX-23), and guests, Congresswoman Alma Adams (NC12), Congressman Lou Correa (CA-46), Congressman TJ Cox (CA-21), Congresswoman Lizzie Fletcher (TX-07), Congressman Anthony Gonzalez (OH-16), Congresswoman Susie Lee (NV-03), Congressman Ben McAdams (UT-04), and Congresswoman Lori Trahan (MA-03). 
In attendance as well were His Excellency Ambassador Marios Lysiotis of Cyprus; and His Excellencies Benson Wang and Jerry Yu-Chieh Wang, from the Taipei Economic & Cultural Representative Office (TECRO).
Senator Menendez expressed, "CHLI is known for cutting across party lines, encouraging diverse ideas, empowering a new generation of Latinos and Latinas to break through institutional barriers and advancing the Hispanic community's collective success. I am proud to serve on CHLI's Board and look forward to advancing its mission."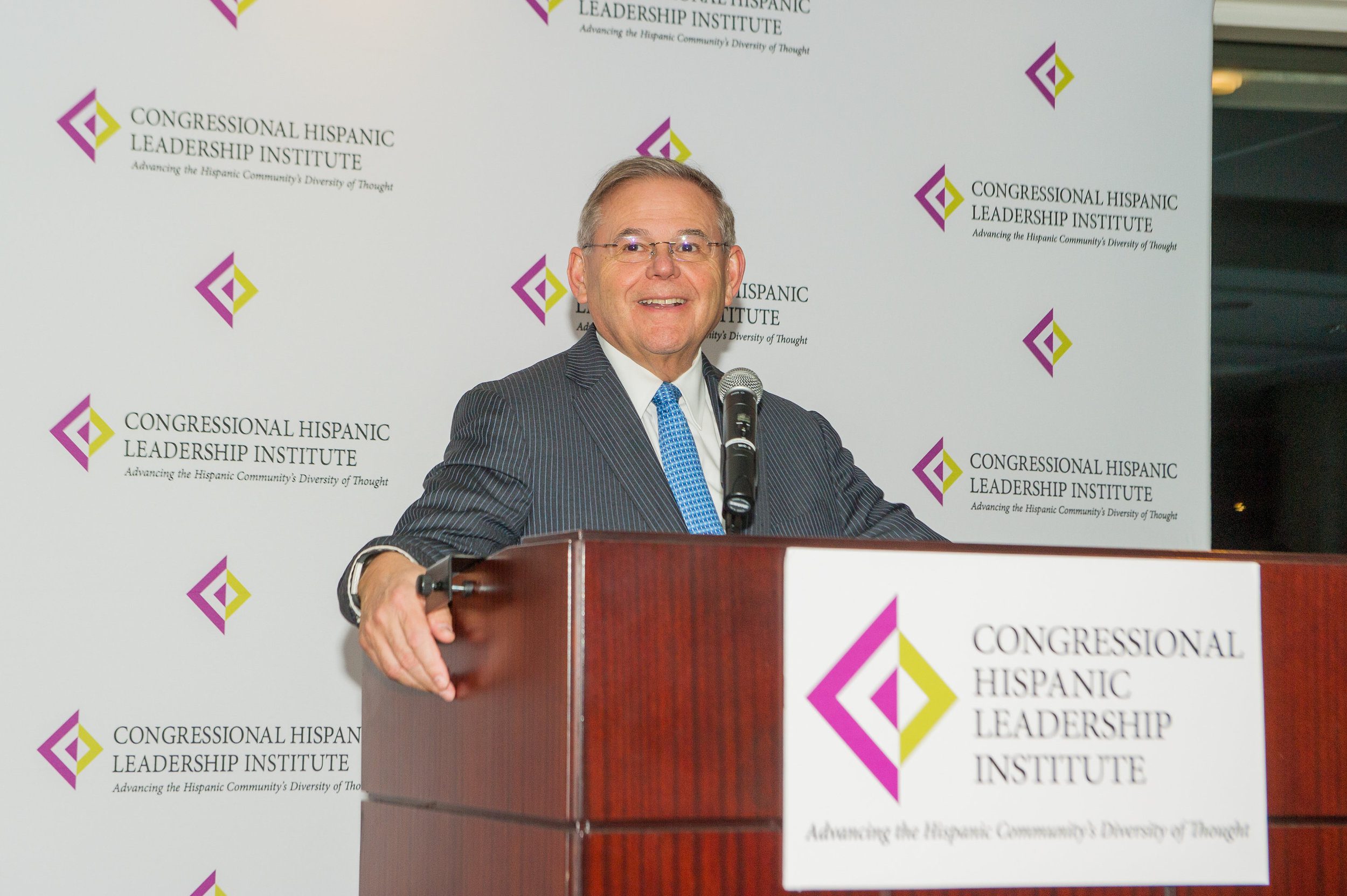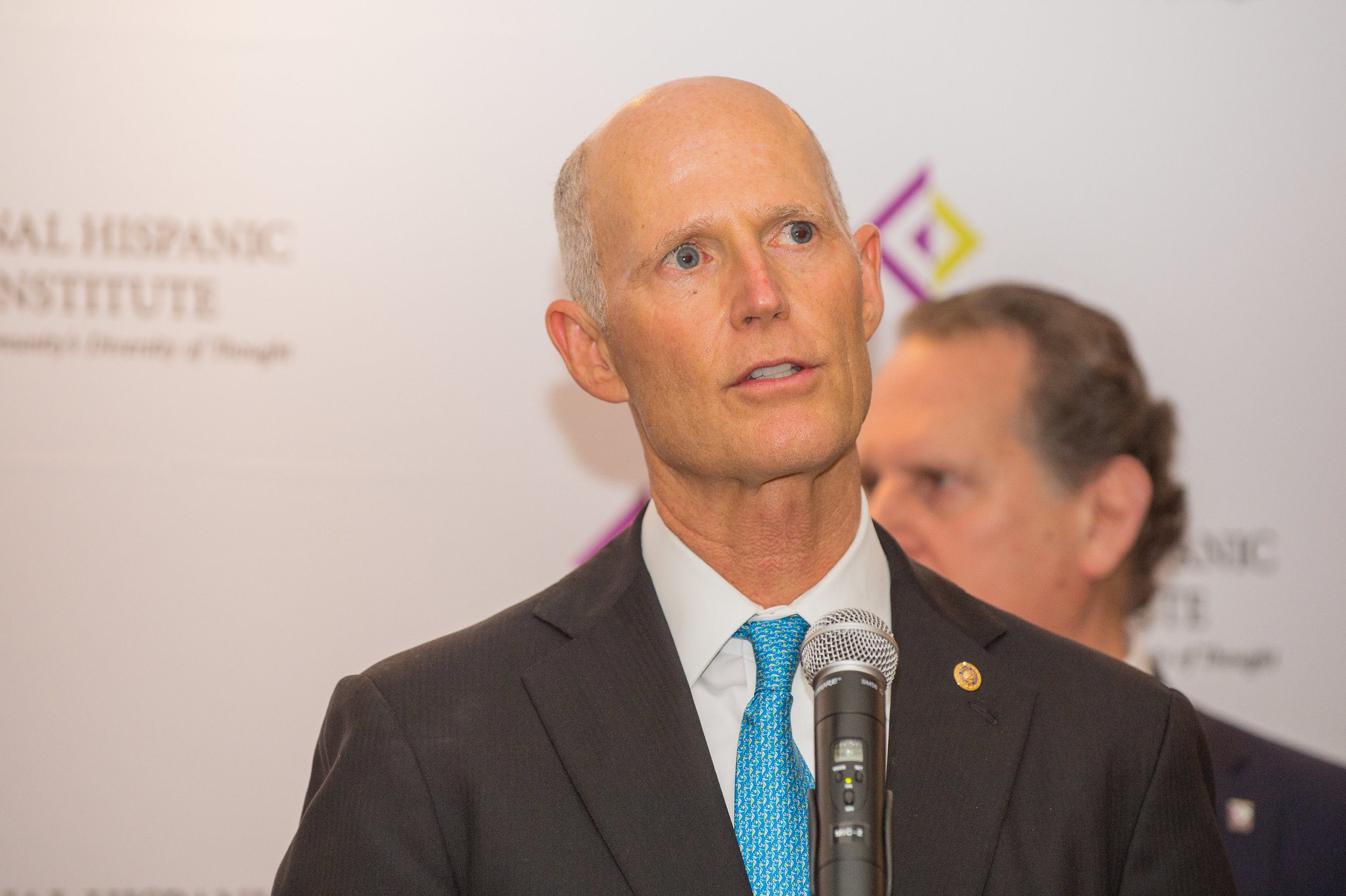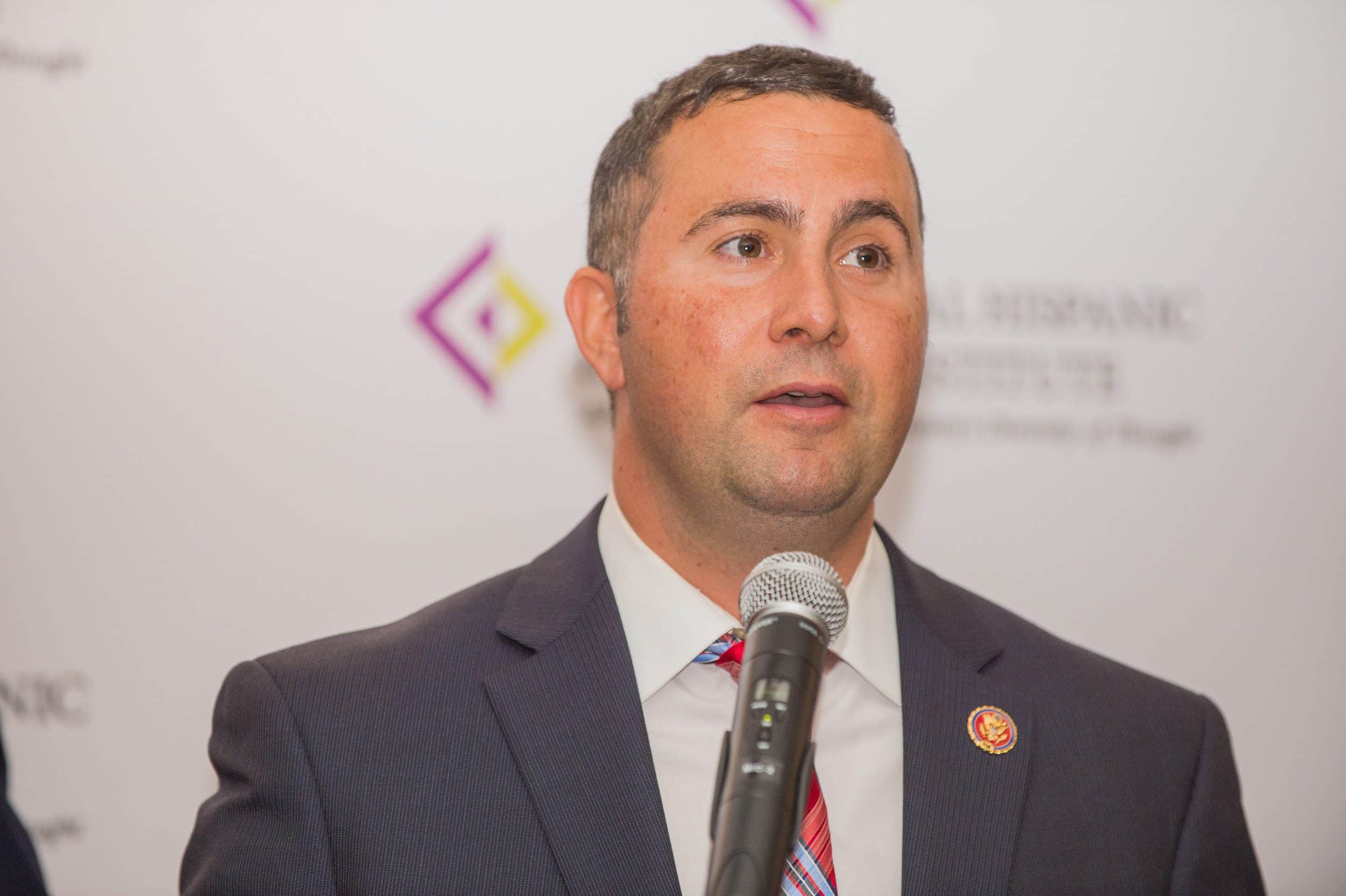 "I'm honored to join CHLI's Board of Directors as we work together to create a better environment for the next generation of Latino leaders. I am committed to fighting for the Hispanic community, to ensure that every child can get a quality education, find a good job, and raise a family in a safe community. CHLI has created opportunities for so many to succeed. I look forward to working with it to expand on those efforts," stated Senator Scott.
Congressman Soto shared, "It is an honor to join the esteemed Board of the Congressional Hispanic Leadership Institute (CHLI). The remarkable leadership, educational, and professional development opportunities offered to Hispanics through CHLI's programs are truly invaluable. My Congressional office is quite familiar with the excellent training and impact CHLI has on its participants. Our current CHLI fellow, Alfredo Oballos-Diaz, is a Venezuelan refugee who is directly working on policy issues important to his home country. We have also hired a recent CHLI alumna, Sol Ortega, to join our office as our Legislative Correspondent. I look forward to working with the Board and partners to advance the organization's mission of helping our Hispanic community's young emerging leaders."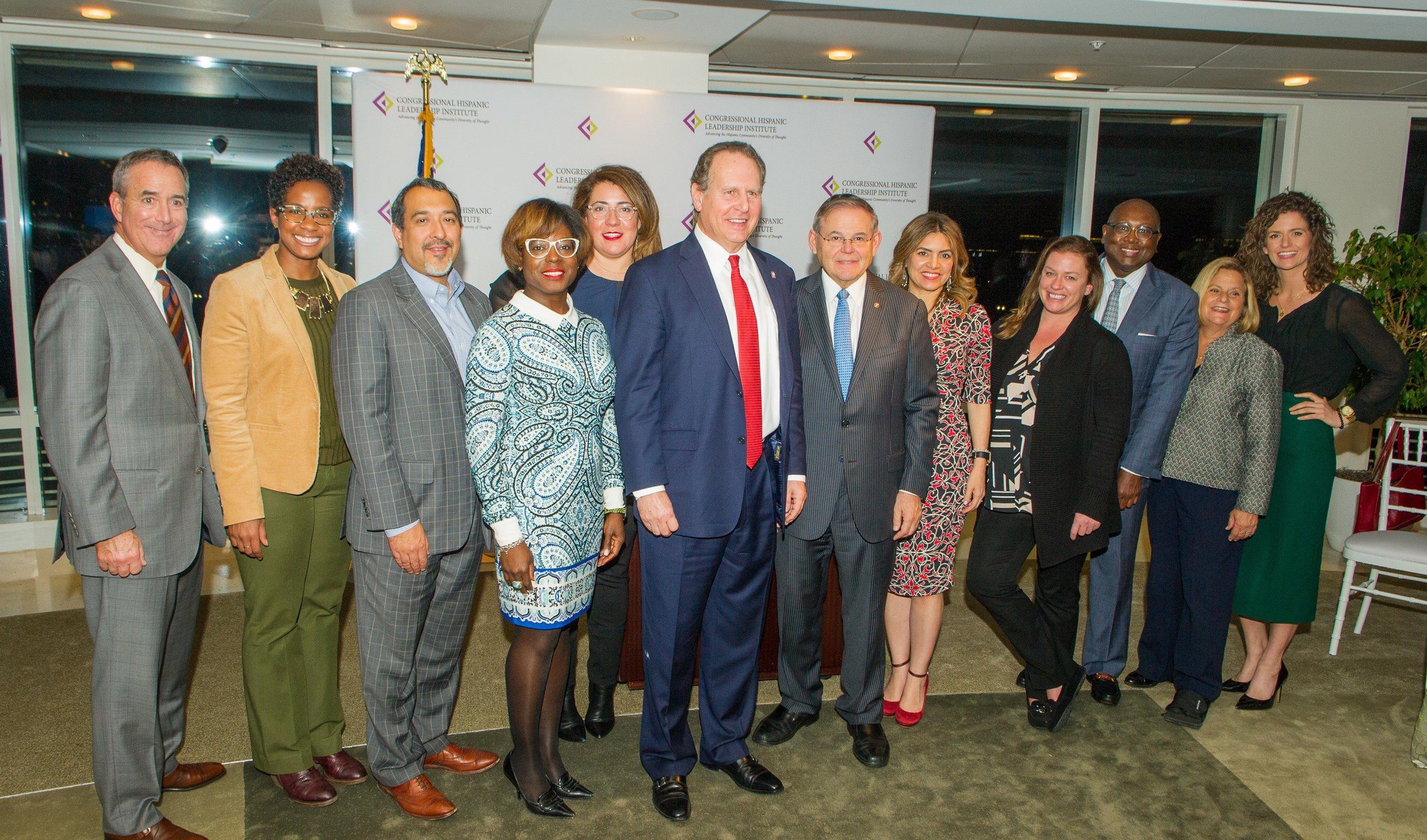 CHLI Leadership left to right: CHLI Treasurer, John Hoel, Altria Client Services; Patrice Webb, American Beverage Association; Leo Muñoz, Comcast /NBC Universal /Telemundo; LaKeitha Anderson, RAI Services Company; Angela Arboleda, Herbalife Nutrition; CHLI Chairman The Honorable Lincoln Diaz-Balart; Senator Menendez; Susan Santana, AT&T; Sara Decker, Walmart; Rodney Hood, JPMorgan Chase & Co.; The Honorable Ileana Ros-Lehtinen; and Christina Carrica Haley, Akin Gump.
The CHLI Board of Directors would like to congratulate and welcome all Members of the 116th Congress and offer a special thank you to John Hoel, CHLI Treasurer with Altria Client Services for hosting the reception. Thank you to CHLI Advisory Council members, Christina Haley with Akin Gump and Marie Sylla-Dixon with T-Mobile for sponsoring the event.

About CHLI:
The Congressional Hispanic Leadership Institute (CHLI) is the premier organization founded by Members of Congress and corporate leaders to advance the Hispanic community's economic progress with a focus on social responsibility and global competitiveness. Founded in 2003, CHLI is a 501(c)3 non-profit and non-partisan organization. CHLI is dedicated to fostering a broad awareness of the diversity of thought, heritage, interests, and views of Americans of Hispanic and Portuguese descent.