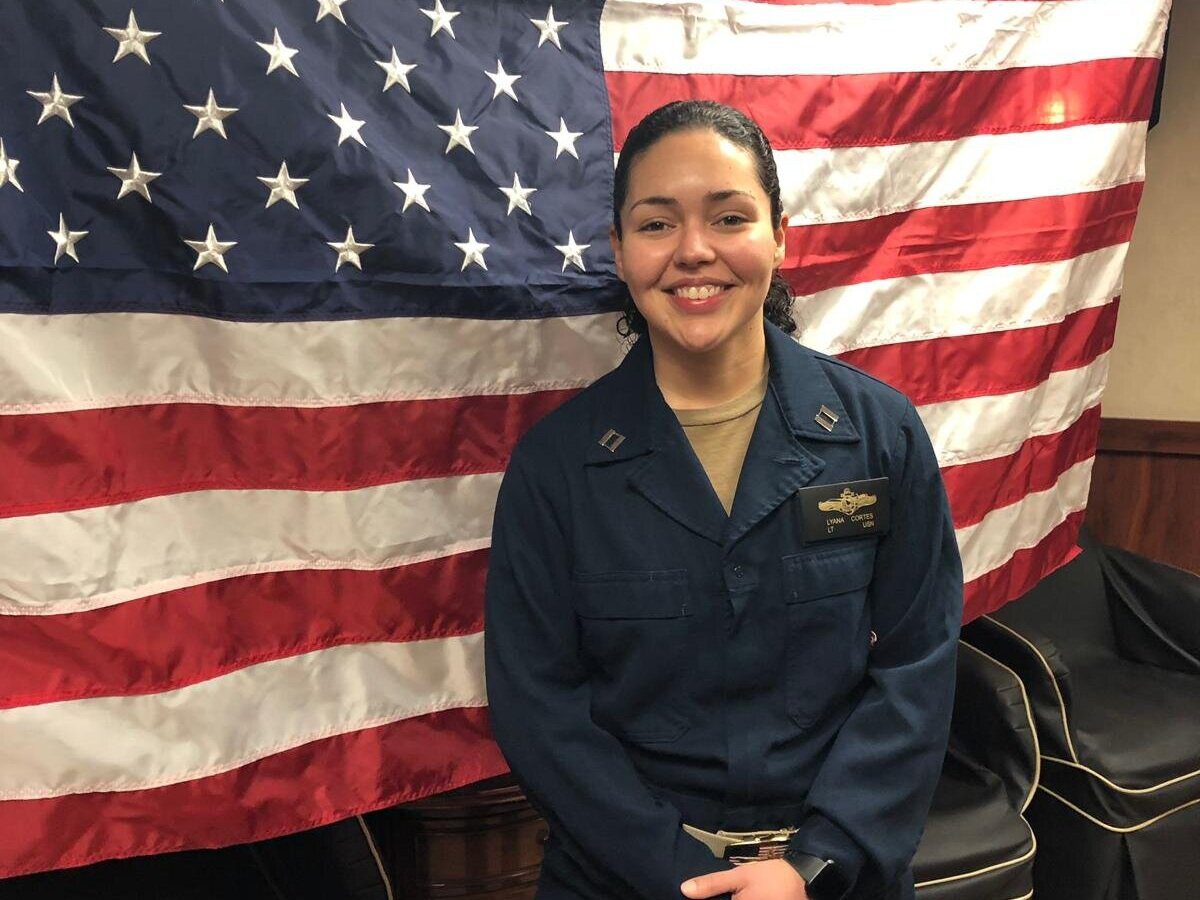 Name: LT Lyana Cortés
Title: Cryptologic Warfare Officer
Company: United States Navy
Current Location: USS PORTER (DDG 78) – NAVSTA Rota, Spain
Global Leaders Program (GLP): 2017
You are currently working with the United States Navy. How did the fellowship with CHLI prepare you for roles later in your career?
As a Global Leaders Fellow with CHLI, I gained rare, first-hand insights into the functions and processes of the highest levels of government. CHLI allowed me to work in the office on Congressman Albio Sires, who encouraged me to attend Congressional hearings, study the legislative process, and follow topics as they transformed from constituent concerns to proposed bills. Although these processes are normally simplified for the general public, understanding their complexities provide for a clearer understanding of final policy decisions.
Personally, I believe the experience allowed me to become a better leader within the Navy. If I can step in front of my Sailors to explain the mission, as well as its big-picture purpose and goals, then I have a greater opportunity to inspire their motivation. Everything's about perspective.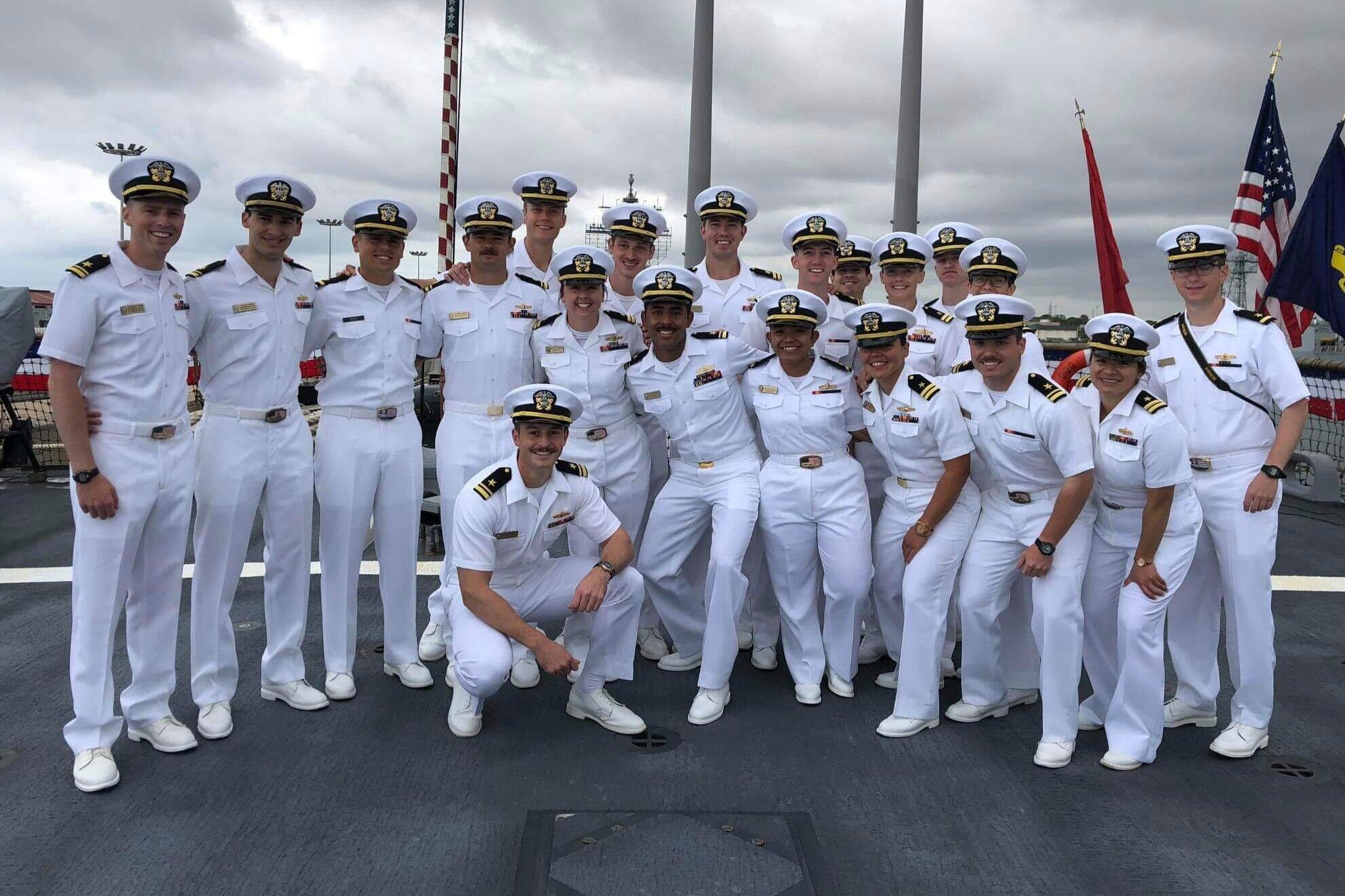 What is a day in the life like for a Cryptologic Warfare Officer onboard the USS Porter?
As a Cryptologic Warfare Officer onboard a naval vessel, I'm responsible for the integration of signals intelligence (SIGINT) and electronic warfare (EW) into tactical and strategic operations. To achieve those goals, I work alongside a cadre of Cryptologic Technicians that specialize in the maintenance and operation of shipboard collection equipment. We work as a team to collect, analyze and report data that can be used in anything from the safe navigation of the ship, to mission planning or the optimization of combat capabilities. I also collaborate with members of the greater Intelligence Community in information sharing efforts that benefit both tactical and national decision makers. Although the days can vary depending on our geographic location and responses to current events, battlespace awareness remains our constant focus.
It seems that your experience entails detailed coordination and leadership. What are the qualities you believe that have led you to your success?
Transparency, respect, and a hard work ethic can take you a long way. In the military, we move to a new duty station and start new jobs every 2 or 3 years. I can't say that I've always been fully prepared for every task or position I've been given, but I can say that I've always had an extraordinary team around me. When I embrace the diverse experiences of both my junior Sailors and senior leadership, they help strengthen my own weaknesses and make me a better leader. Everyone has something to teach you, as long as you're open to it, and willing to put in the work alongside them. For every success in my record, I have my Sailors to thank.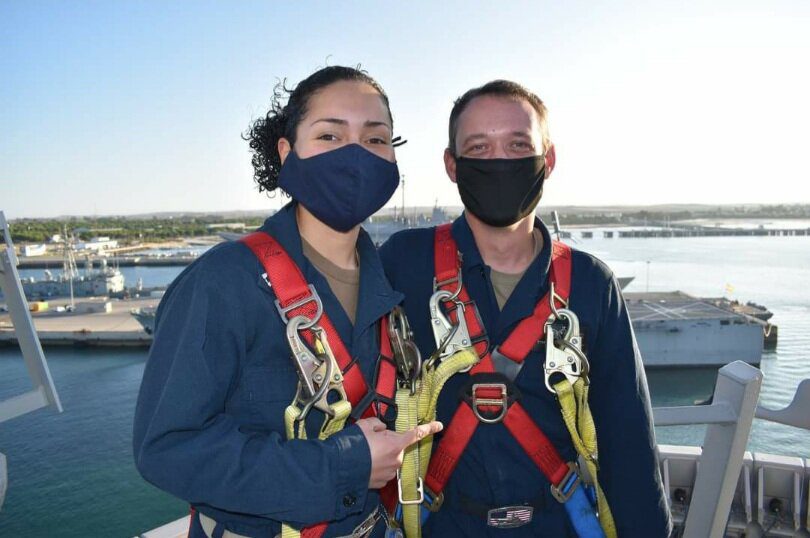 "Everyone has something to teach you, as long as you're open to it, and willing to put in the work alongside them."
You actively serve our country with the classified nature of your work. What is the most rewarding aspect of your career?
People in the Intelligence Community don't always get the recognition they deserve, but our work has the potential to change the course of history on a daily basis. These are the people that collect and disseminate information to, among other things, prevent terrorist plots, influence foreign policy decisions, and increase the likelihood of safe and successful military operations. The impact is astounding, and the constant innovation required to stay ahead of the technological curve is equally as impressive. For me, nothing could be more rewarding than to be a member of a community that is so determined to build a better, safer future.
What advice would you give young Hispanic/Latino professionals who are interested in serving in the armed forces?
Hispanics and Latinos have a long, proud history of service in the armed forces. Previous generations served side by side with service members from all walks of life, paving the way for us to serve and achieve at the highest levels of the military. If you're interested in continuing that legacy, my advice would be to seek the council of active duty service members, and consider the challenges as much as the benefits. Really make sure that it's the right decision for you. As a member of the armed forces, you can pursue just about any career track imaginable, while also enjoying professional development and leadership opportunities, travel, education and retirement benefits, and medical care for you and your family. However, you'll also sacrifice certain personal freedoms, extended time away from loved ones, and may even receive orders to serve in extremely dangerous places. It's a serious commitment.
Where can we find you online and learn more about your work?
Although the nature of my work is classified, the various successes of the U.S. military's intelligence and cryptologic communities can be found throughout the media. I would recommend Defense One as a good starting point. The U.S. Navy also posts YouTube videos to give everyone insights into the numerous career opportunities available. Check them out here: Jobs In the Navy Playlist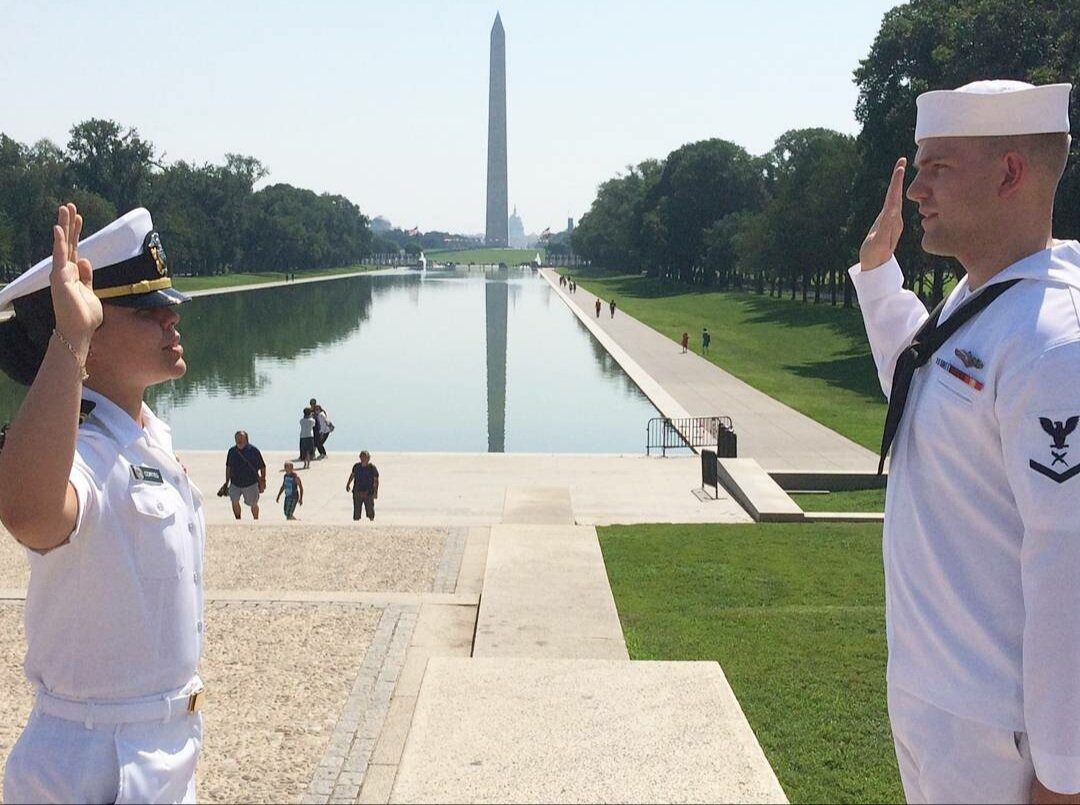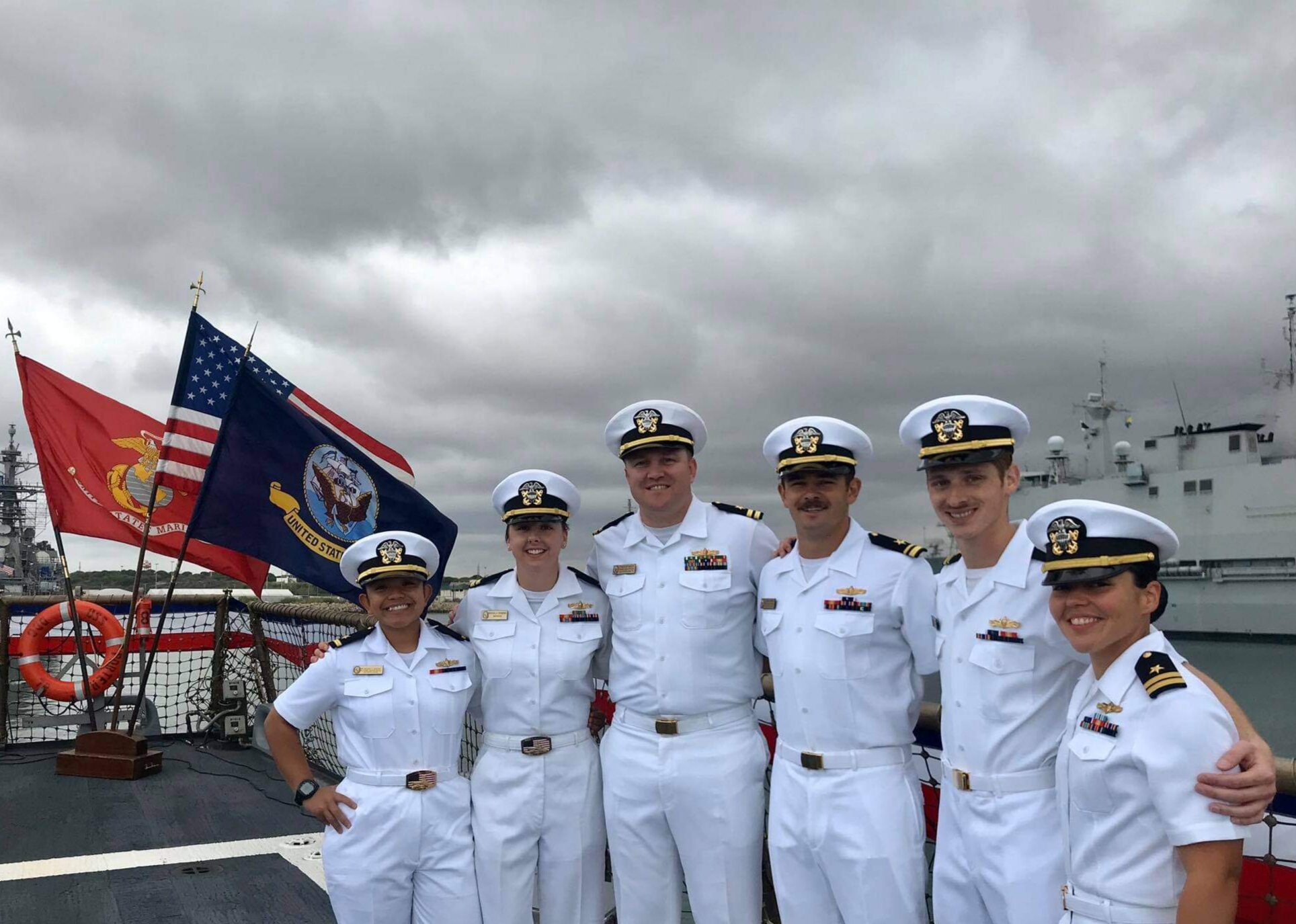 Favorite pastime? Traveling is, by far, my favorite pastime. I love exploring the various customs, histories and landscapes that make each corner of the world unique. At the same time, it's comforting to find the similarities, no matter how subtle, in everything from the music to the beliefs that people hold. We're not really all that different.
What musical artists do you enjoy listening to on a day out at sea? Having the opportunity to be forward-deployed actually expanded my playlists so much. I don't always know who I'm listening to, but my playlists are full of Afrobeats and hip-hop artists from France, Portugal, the Middle East and all over Latin America.
What are you looking forward to doing in the coming future? I'm very excited to begin my next tour of duty as a Future Cyber Operations Planner at United States Cyber Command. They've done incredible work, most recently with the protections they put in place to secure our democratic processes during the U.S. presidential elections. It'll be an honor to contribute to such valuable operations.