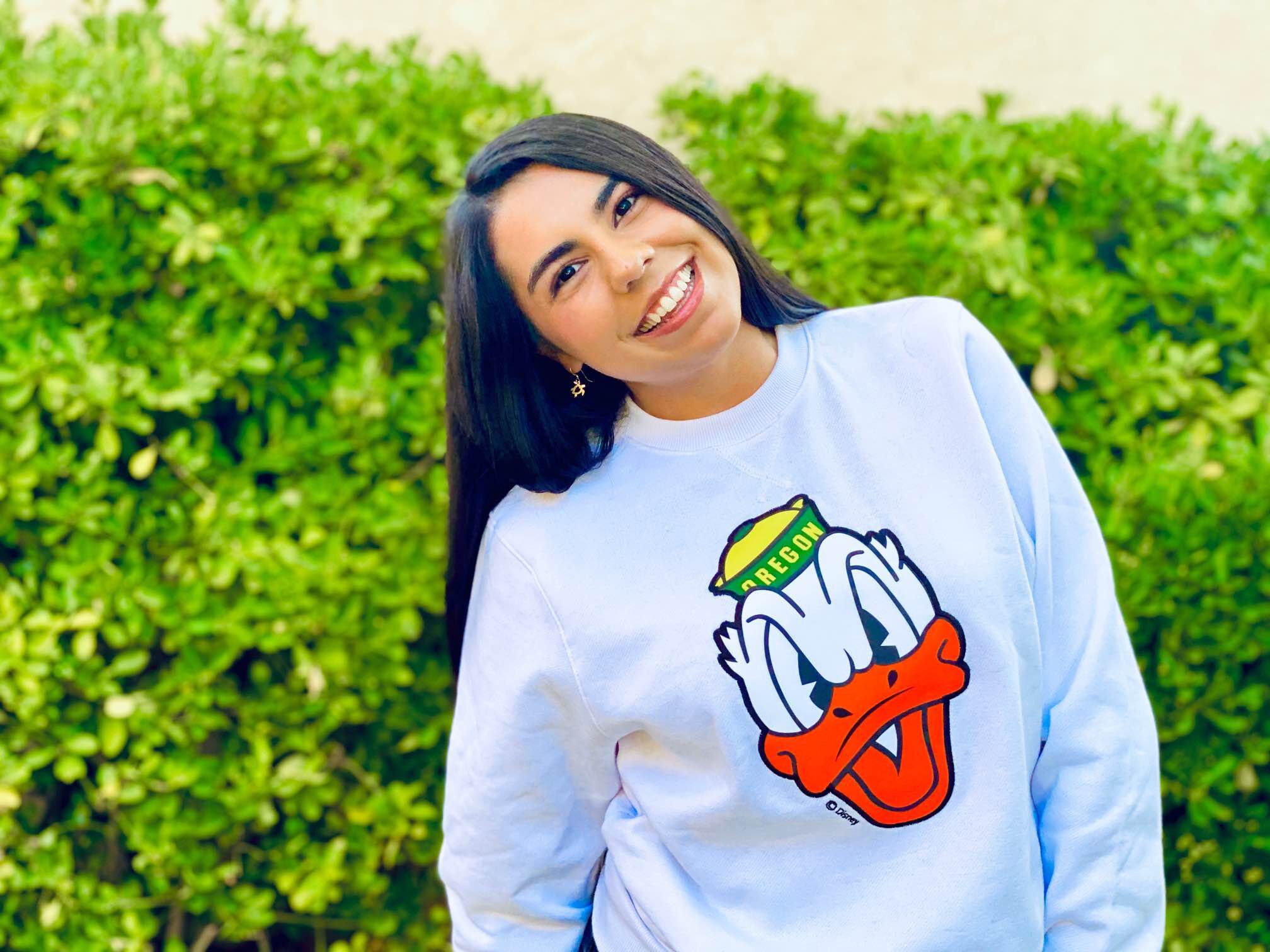 Name: Olivia Padilla
Title: MBA Candidate 2022
School: University of Oregon, Lundquist College of Business
Current Location: Eugene, Oregon
Global Leaders Program (GLP): Spring 2019
Congratulations on completing the first term of your Masters of Business Administration (MBA) program. How did your experience as a Global Leader prepare you for grad school?
My time as a Global Leader provided me with real world experience in business, taught me how to network, and did so by allowing me to work with Hispanic/Latino business professionals who are changing the world.
I worked on the Women Exporter Program under Maria Luisa Boyce during my corporate placement with UPS Global Government Affairs. I learned about the intricacies of global trade and the obstacles women-owned businesses face when expanding into the global market. I collaborated with a variety of people on multiple teams to promote the program, which directly transferred to my grad school experience where team projects make up the bulk of the work.
CHLI provided me with the necessary tools to develop my networking skills through workshops and CHLI sponsored events that hosted many professionals from a range of industries. Through experiential learning, CHLI instilled in me the importance of networking. I continue to use the lessons I learned as a Global Leader while I network with the University of Oregon community as an MBA student pursuing a career in marketing.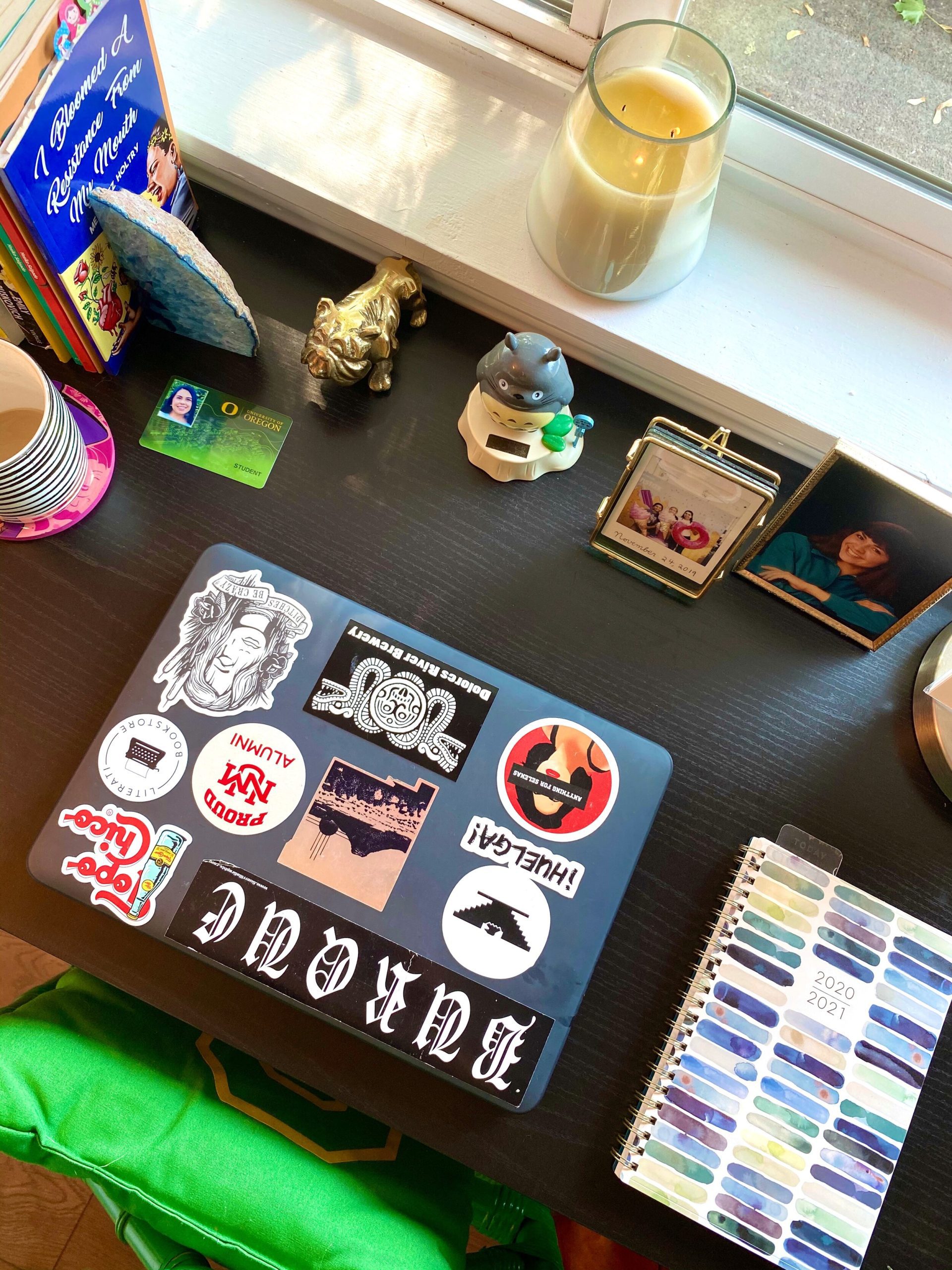 You serve as First Year Class President within the MBA Student Association. What do you see are key qualities necessary to successfully represent your cohort?
Transparency, accountability, willingness to listen, promotion of morale, and leading by example.
What inspired you to specialize in Sustainable Business Practices for your MBA?
I aspire to work in marketing within the beverage industry – specifically for beer brands – and Oregon's sustainable business program incorporates food and beverage within its curriculum. Sustainability is also the future of every industry as it ensures that our planet has a viable future.
The Oregon MBA is one of the top sustainable business programs in the country. The university has been teaching green business for decades and MBA students learn from leaders and experts in the field. The University of Oregon has the spirit of invincibility because of its history of sustainability and business ventures (Nike to name a notable one), knowing that the combination of the two results in a quality product with the ability to withstand a world of ever fluctuating adversity.
What have been the challenges you've faced while beginning your MBA program during the COVID-19 pandemic?
What challenges have I not faced? The move to Oregon during a pandemic was a challenge in itself, however it was additionally met by the Oregon wildfires in early September. It was frightening to watch the state – one known for its natural beauty – be scorched and have the fires inch closer and closer to the city limits by the hour. Although this was a stressful time and I was brand new to the state, it was nothing compared to those who lost their homes and loved ones. Oregon is still reeling from the devastation of the fires and on top of its trauma from the pandemic. The wildfires were an unfortunate lesson that sustainability must be at the forefront of the nation's consciousness. Legislation and and business must actively pursue a sustainable future.
The pandemic forced the pivot into virtual learning, leaving the only interaction with classmates and professors on Zoom. I was unsure what the best practices were to establish and grow genuine relationships with my peers. The connections bloomed naturally with the help of group messaging and the one hybrid class we had through our specializations. The adversity we all faced developed into tremendous camaraderie within the cohort, something we are all very proud of. However, taking six challenging core classes without being physically present in a classroom to collaborate was hard.
"Don't be afraid to have candid conversations about your experience and background as a Hispanic/Latino professional because we're here, we're the future of business, and one's MBA program must recognize and value the importance of having such a standout candidate in its program."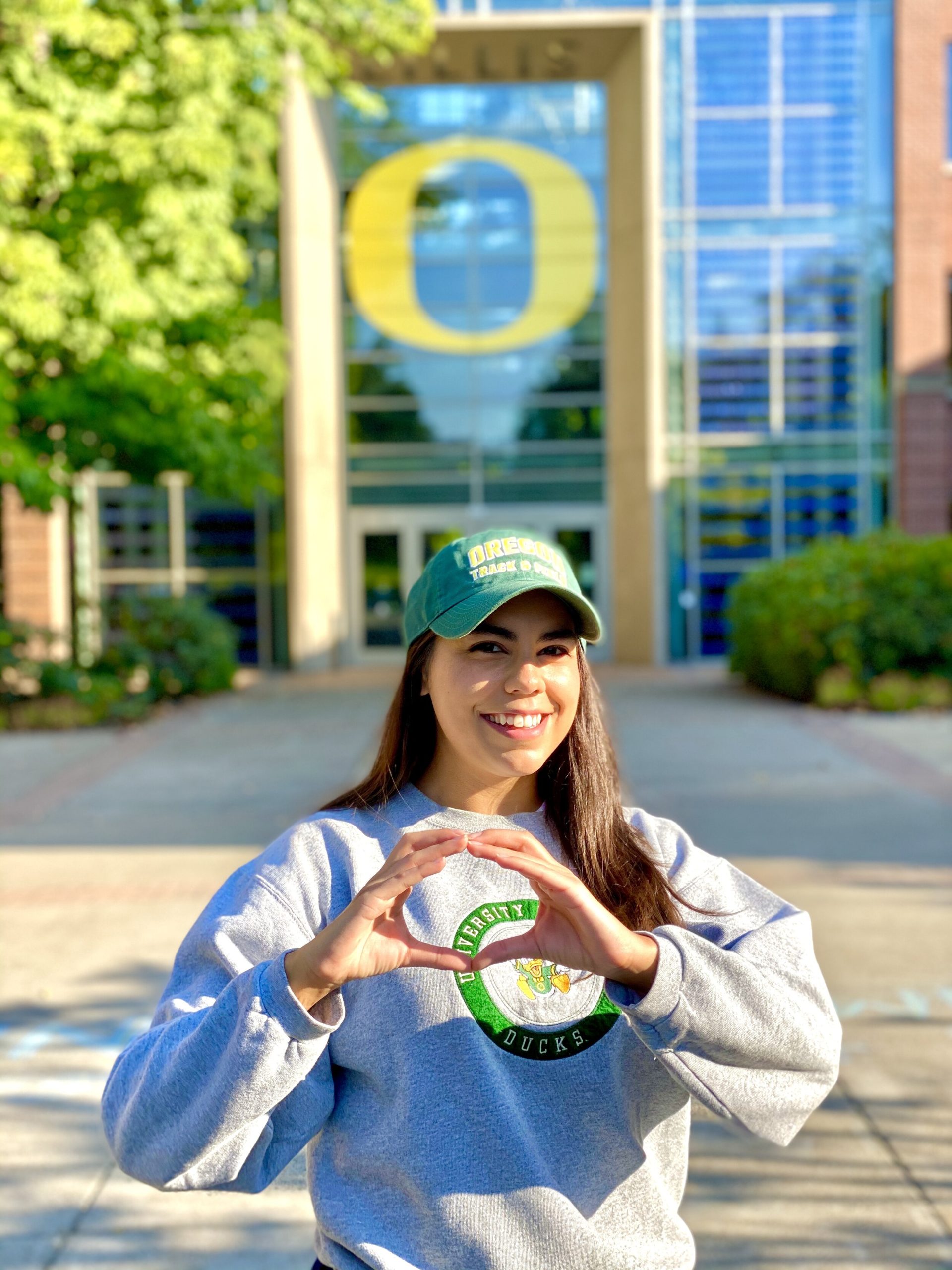 What advice would you give to young Hispanic/Latino students who are looking into pursuing an MBA?
Seek a program that is genuinely interested in learning about you as an individual and fully supports your career and academic pursuits. Graduate school is about taking charge of your education and crafting it into what you want, so when selecting a program be aware of how enthusiastic the program is about its students engaging in class, getting involved with student organizations and case competitions, and attending panels and conferences. Don't be afraid to have candid conversations about your experience and background as a Hispanic/Latino professional because we're here, we're the future of business, and one's MBA program must recognize and value the importance of having such a standout candidate in its program.
Always lean into your community for support because the application process can be long but the end result will be great.
Where can we find you online and learn more about your work?
LinkedIn: linkedin.com/in/oliviapadilla/
Lundquist College of Business Student Ambassador Page: business.uoregon.edu/student-life/ambassadors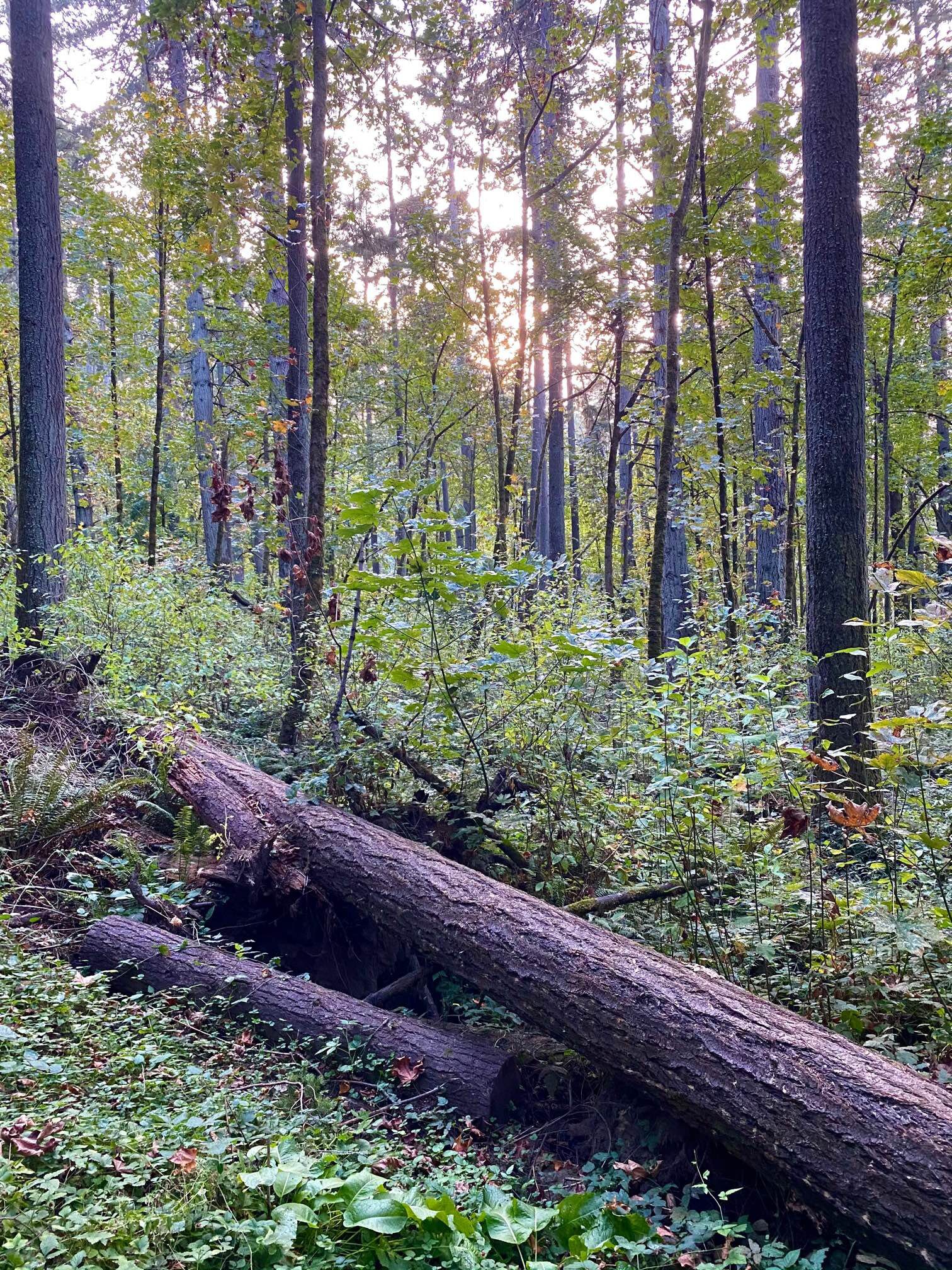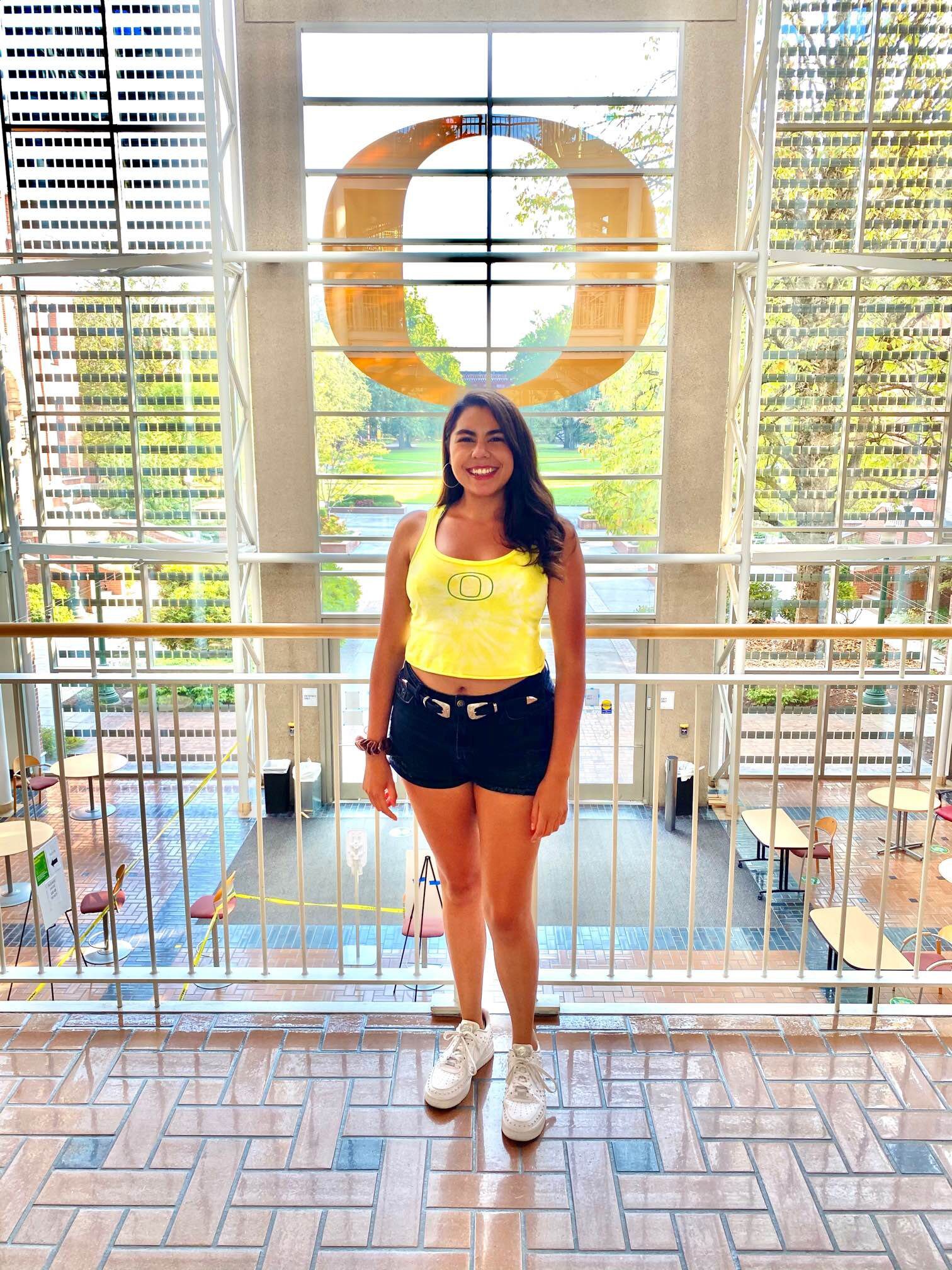 Last movie you watched? Loving, a film about the Supreme Court case Loving v. Virginia.
Favorite music album you've listened to this year? Can it be a tie between Colores by J. Balvin and YHLQMDLG by Bad Bunny?
What are you looking forward to in 2021? Securing a summer marketing internship, the possibility of returning to my salsa dance studio, exploring more of Oregon, and making more memories with friends and family.