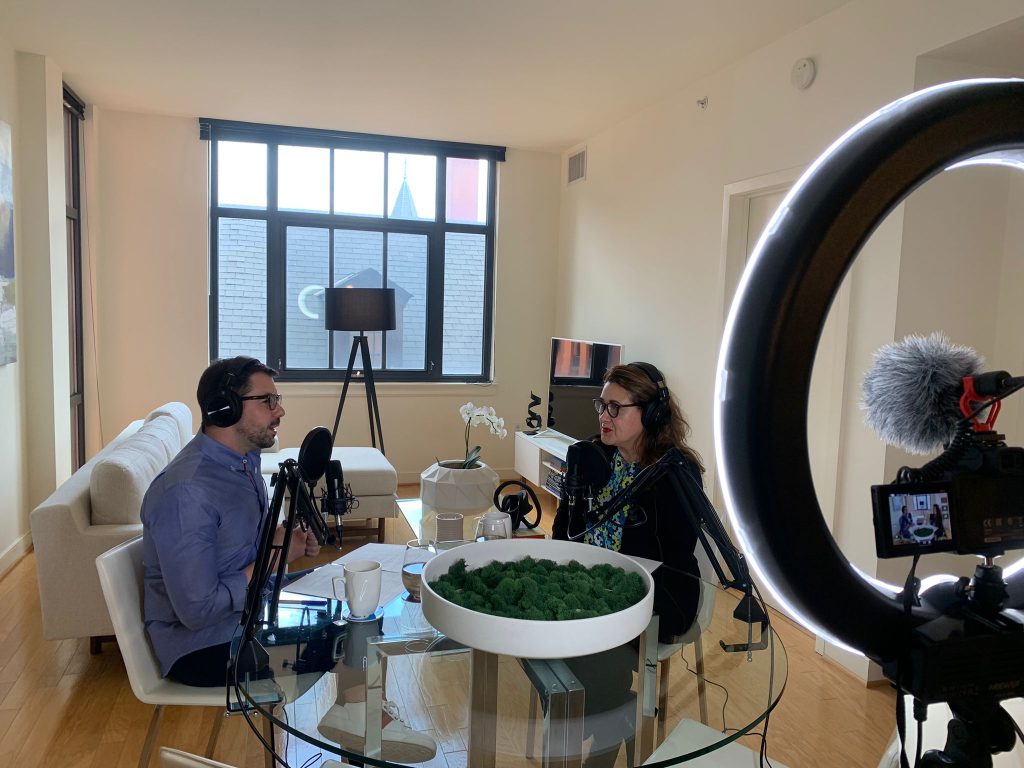 CHLI Re-Launches The Purple Line Podcast Series 
Washington, D.C – The Congressional Hispanic Leadership Institute (CHLI) announced the re-launch of The Purple Line podcast. The podcast is dedicated to bridging the gap between diverse leaders in the public and private sectors and students looking to establish a career focused on a  leadership or public policy role.
Whether you are a student looking to gather advice or an established professional tuning in for valuable resources, our dynamic programming  ​ provides tips and insights for people of all ages and backgrounds. Past topics include evolution in voting, working in a virtual world, career advice, and empowerment for the Hispanic community. 
The podcast has relaunched with a new host, CHLI Alumni Association President Keith Fernandez. Fernandez is a 2006 CHLI Congressional intern and has held corporate, public policy, and campaign roles throughout his career. In this month's episode, Keith sits down with CHLI President & CEO, Mary Ann Gomez Orta, to discuss her background, her experience in corporate America and her transition to a pioneer in the non-profit world. 
"I'm honored to host the relaunched version of The Purple Line podcast and contribute to CHLI in a new and exciting way. My goal with the podcast is to shine a light on topics and lessons that are integral to the educational and career development of Hispanic students through interviews with leaders in corporate, public policy and nonprofit spaces. I'm grateful to CHLI's President and CEO, Mary Ann Gomez Orta, and CHLI leadership for entrusting me with a small part of CHLI's online footprint," said Keith Fernandez, Host, The Purple Line. 
Tune in for conversations and roundtables with national and international influencers via Spotify and Apple Play.
About the Host:
Keith Fernandez currently serves as the President of the CHLI Alumni Association and host of The Purple Line Podcast. He is a graduate of Florida International University and holds a J.D. from the University of Florida, Levin College of Law.
About CHLI: 
The Congressional Hispanic Leadership Institute (CHLI) is the premier organization founded by Members of Congress and corporate leaders to advance the Hispanic community's economic progress, focusing on social responsibility and global competitiveness. Founded in 2003, CHLI is a 501(c)3 non-profit and non-partisan organization. CHLI is dedicated to fostering a broad awareness of the diversity of thought, heritage, interests, and views of Americans of Hispanic and Portuguese descent.