FOR IMMEDIATE RELEASE:
January 23, 2020
CONTACT:
Michelle Archilla
marchilla@chli.org
202-765-8800
Washington, D.C. – The Congressional Hispanic Leadership Institute (CHLI) welcomed a new group of CHLI Global Leaders to the nation's capital, Washington D.C. The students kicked off the program with an eventful orientation where they had the chance to tour the White House and the Capitol, while also getting the opportunity to sit down and chat with corporate leaders, CHLI Board Members, Latino Hill Staffers, and CHLI Alumni.
During the semester-long internship, students are placed at the heart of policymaking, learning about the day-to-day activities of a congressional office and corporate government affairs office. Students are also enrolled in the Semester in Washington program at George Washington University, where they earn academic credit.
Our CHLI Global Leaders Program is supported through sponsorship from Altria Client Services; Comcast/NBC Universal/Telemundo; The Home Depot; Univision; and UPS.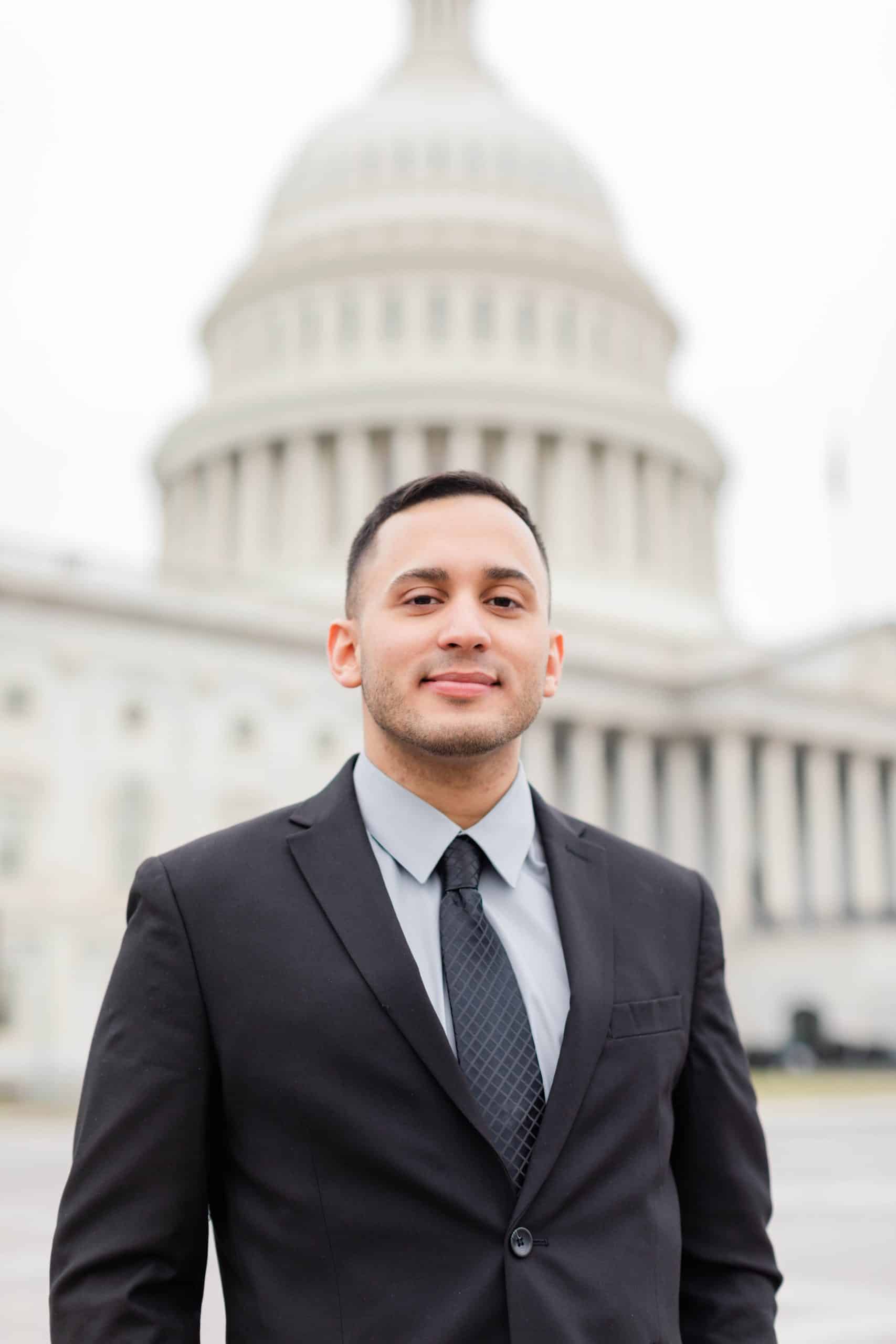 MARCELO BOFFELLI
Heritage: Nicaragua
University: Florida International University
Major: Political Science and International Relations
Graduation Year: Spring 2021
Marcelo Boffelli moved from his hometown in Nicaragua to Miami, Florida, with his family at the age of 10- an experience that shaped his worldview and fueled his passion for serving the Latino community. He was inspired by his family's interest in politics, and later by his professors at Miami Dade College. Now a junior at Florida International University, double majoring in Political Science and International Relations, his mission is to pursue a career in public policy on Capitol Hill. Marcelo first became passionate about public service when he interned for former Congresswoman Ileana Ros-Lehtinen in 2012 and witnessed her energy and passion for serving her Florida district. He plans on supporting and representing his constituents in the same way someday. This spring, he hopes to further expand his knowledge of shaping policies in the U.S. and abroad. In his free time, Marcelo enjoys playing soccer and spending time with his family.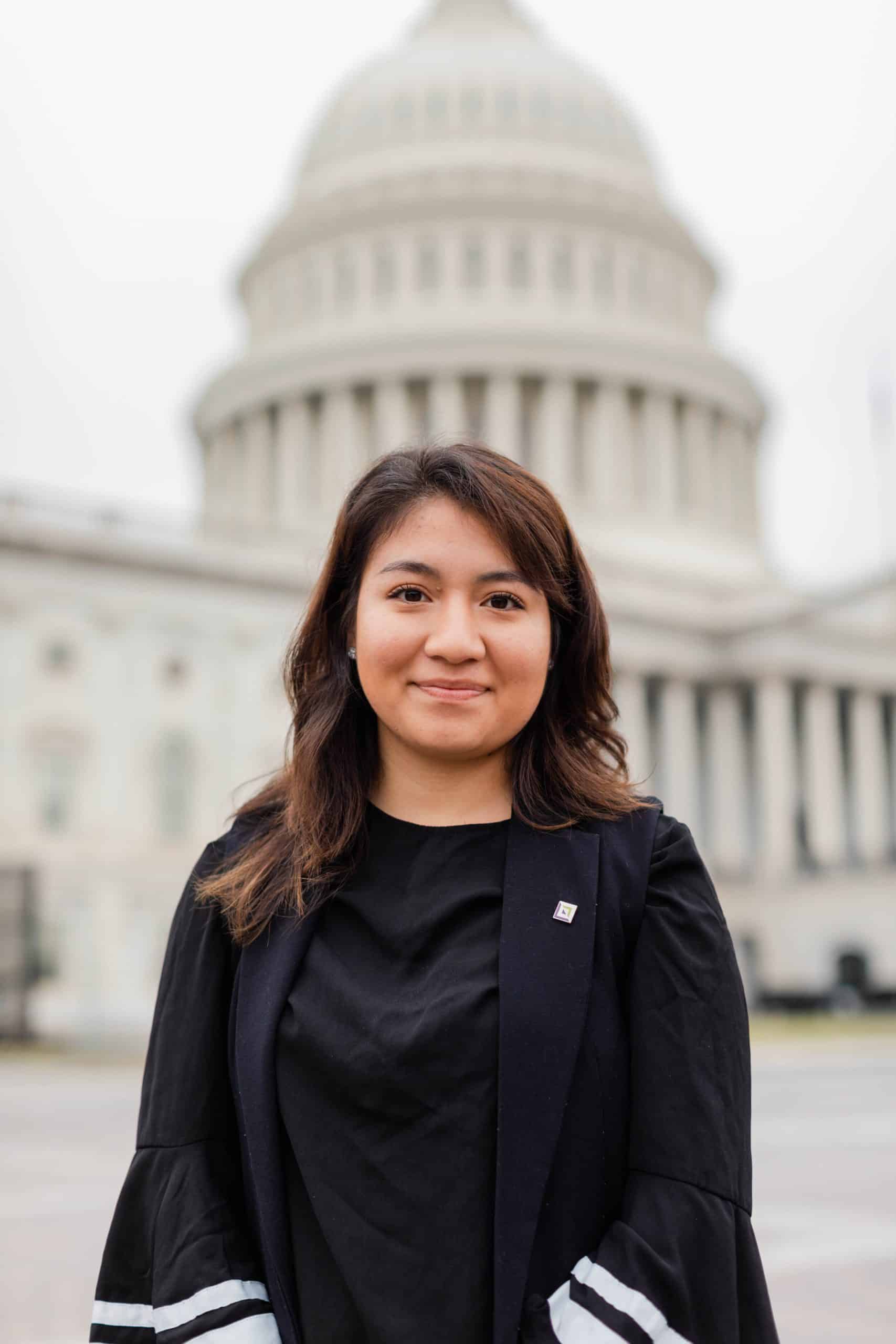 DULCE CASTRO
Heritage: Mexico
University: Cumberland University
Major: History with a Minor in Criminal Justice
Graduation Year: Spring 2020
Dulce is a first-generation college student attending Cumberland University, majoring in History with a minor in Criminal Justice. Born in Mexico, Dulce moved to Tennessee in 2006 and is a DACA recipient. She is a passionate advocate for marginalized communities. She is a leader who motivates mental health and creates communities of dignity and respect. Dulce has had the privilege to speak about human rights and community development on public and institutionalized platforms. She has earned multiple awards as a service leader and is a scholarship recipient of the prestigious Equal Chance for Education Scholarship as well as the YMCA Latino Achievers award. Dulce co-founded an organization on campus called Sanctuary for All Club, which are safe spaces that build leaders who focus on community service, diversity, and inclusion. She continues to volunteer, to represent and to advocate to execute a more unified humanity.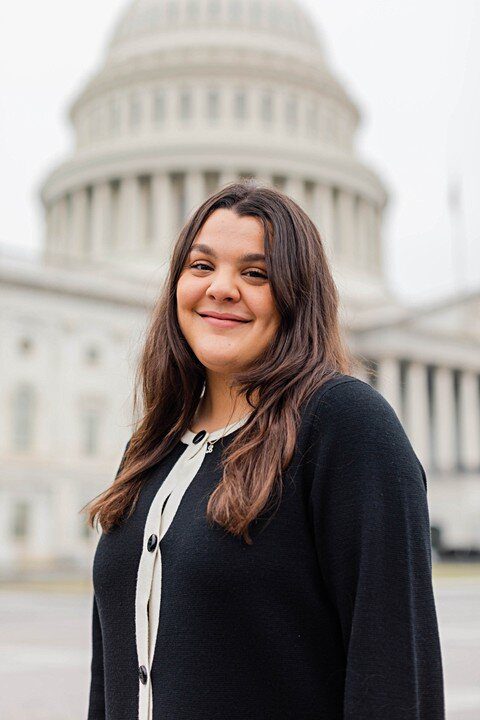 LUCIA REYES
Heritage: Cuba
University: Spring Hill College
Major: Business Administration and Management and a Certificate in Free Enterprise
Graduation Year: Fall 2021
Born and raised in Miami, FL, Lucia is proudly Cuban bred. Lucia is a Junior at Spring Hill College studying Business Administration and Management with a Certificate in Free Enterprise. She is most proud to serve her college as a Senator where she sits on the Diversity and Inclusion Action Team Committee, a Senior Residential Advisor, and an Albert S. Foley Community Service Scholar. She had the privilege of interning at the local offices of former Congresswoman Ileana Ros-Lehtinen in 2016 where she learned the value of authentic representation which inspired her to pursue public service. She is a fellow at BLUE Missions, a Miami based water and sanitation nonprofit organization. Lucia is passionate about service immersion and learning and plans to serve her community locally and globally throughout her career. Lucia is working towards a career in Social Corporate Responsibility and Law.
SERENA RODRIGUEZ
Heritage: Guatemala
University: San Jose State University
Major: Political Science with a Minor in Global Studies
Graduation Year: Fall 2019
Serena Rodriguez is a recent graduate from San Jose State University where she majored in Political Science and minored in Global Studies. As a first-generation Guatemalan-American from Sacramento, California, her strong ties to the Latinx community have fostered her profound interest in foreign affairs, especially regarding policies connected to Central America. Serena became increasingly involved in local politics while studying in the San Francisco Bay Area. She interned for San Jose City Hall, which helped her better understand the issues affecting urban communities such as income inequality, homelessness, and substance abuse. She notes that the experience that shaped her the most was her internship with the Office of the Public Defender, which influenced her interest in pursuing a law degree. She is passionate about working in foreign affairs, immigration, criminal justice reform, and issues surrounding income inequality.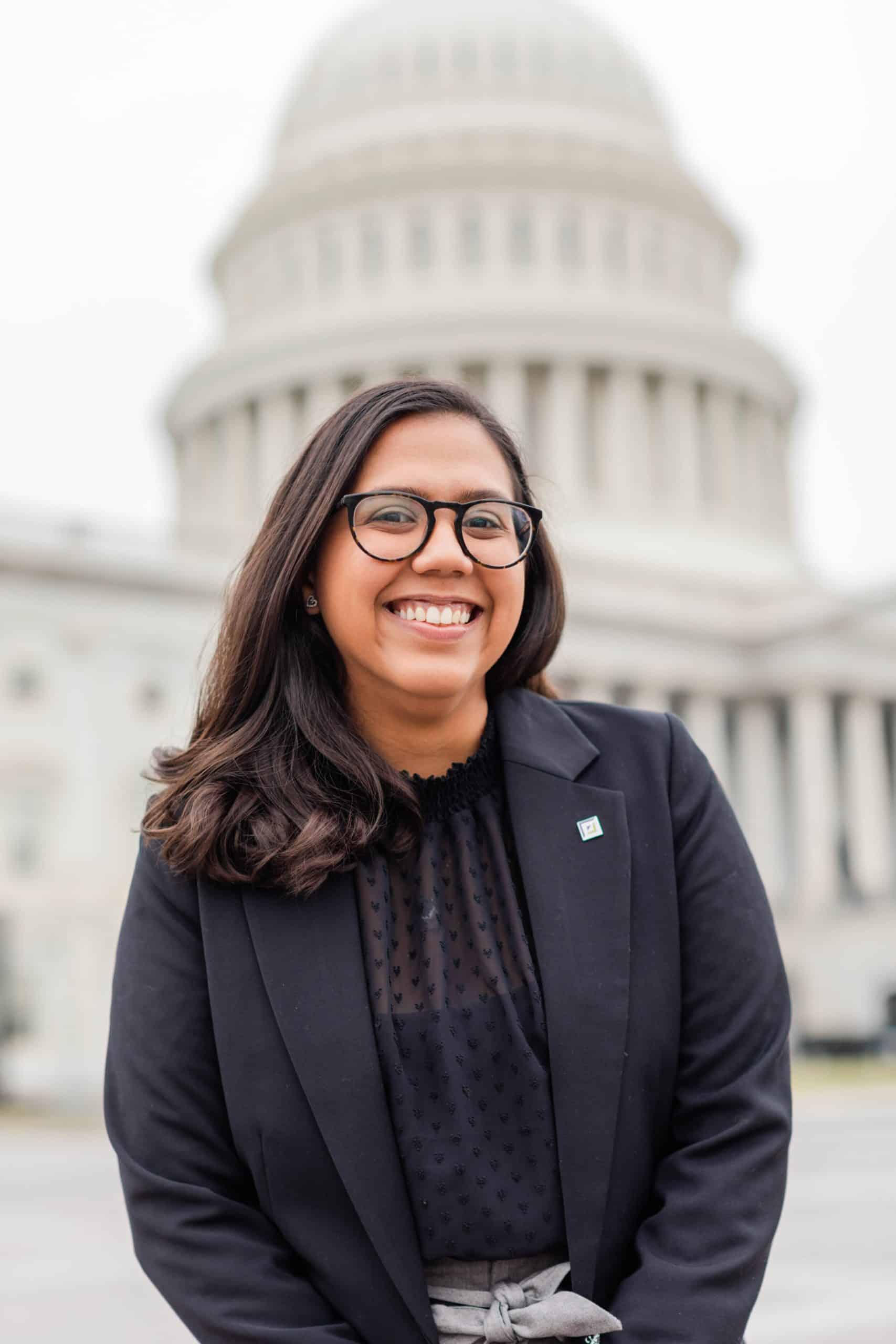 LUISANA ZAMBRANO
Heritage: Venezuela
University: Florida International University
Major: International Relations with a Minor in Political Science and a Certificate in Public Policy
Graduation Year: Fall 2019
Luisana was born and raised in Venezuela. She moved to the United States in 2015 to begin her college career at Florida International University (FIU), of which she recently graduated this past Fall of 2019. She earned a degree in International Relations. Luisana was incredibly involved during her time at FIU. She participated in Model United Nations, Venezuelan Student Alliance, and Student Government Association and StartUP FIU. Luisana was selected to be the Campus Director for Hult Prize at FIU, a social entrepreneurship competition that encourages students to think about market-driven solutions for social issues. During her free time, Luisana has also been developing a social project called The Flowering Project, a social enterprise that empowers disenfranchised women. As of now, she is in the planning phase of the project.