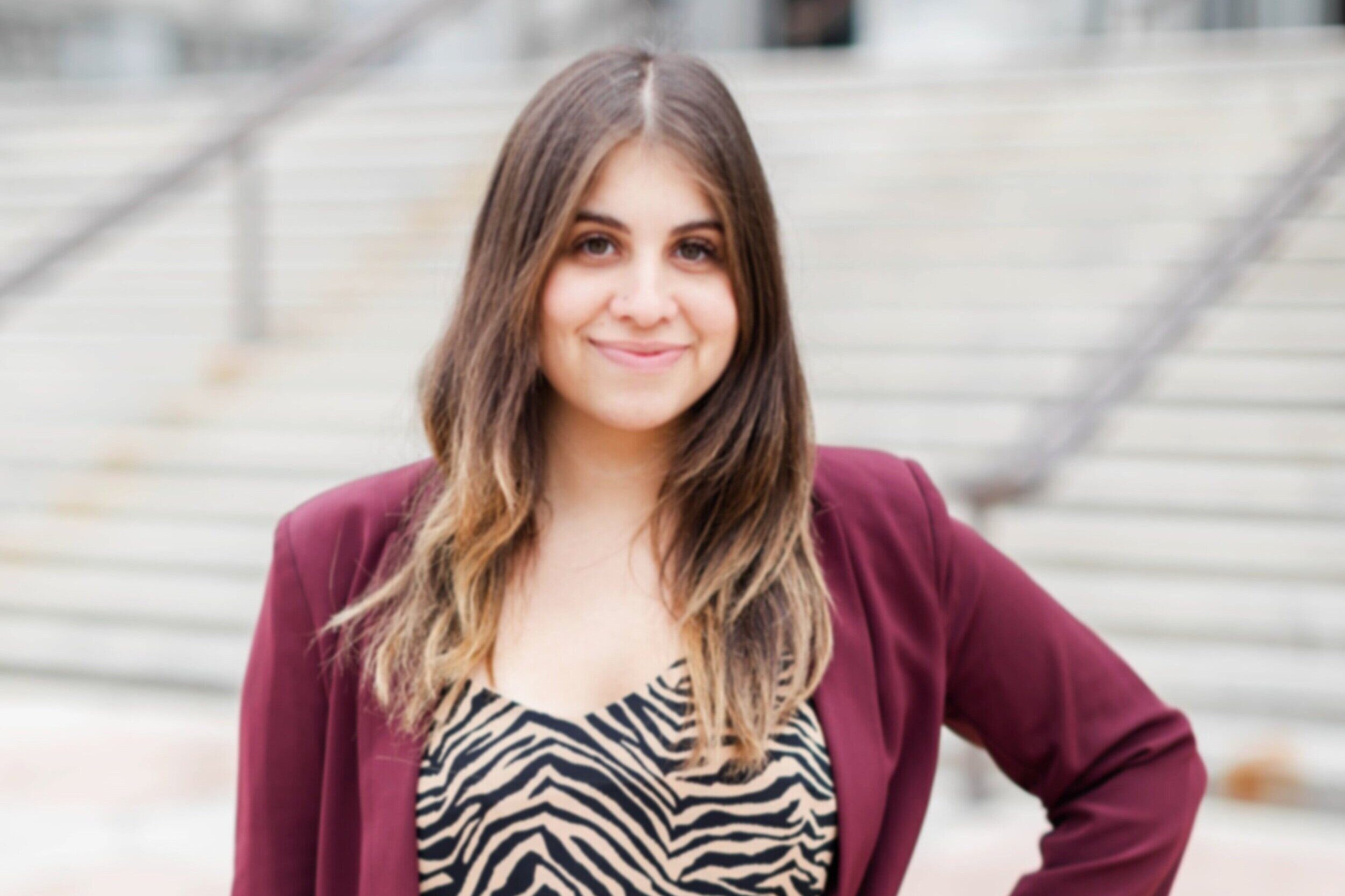 Name: Michelle Archilla
Title: Former Creative Communications & Marketing Director
Company: Congressional Hispanic Leadership Institute
Current Location: Los Angeles, California
Communications Fellowship Year: 2017
What was your start with CHLI and how did you grow with the organization?
I joined the Congressional Hispanic Leadership Institute (CHLI) in 2017 as a Communications Fellow. During that time, there was no Communications Director, therefore, I worked closely with the Programs Director to market and communicate the efforts of the organization. This included developing press releases and program recaps, performing project-specific marketing and communications outreach, as well as managing all the social media accounts and website.
I later went on to become the first Creative Communications & Marketing Director for the organization, where I led all creative designs and oversaw the creation and execution of new project launches.
What are the projects you developed during your time with CHLI? What has been the impact?
The first major project I worked on was the re-launch of the CHLI website, along with the team at Accenture. My role was to lead the effort by evaluating and deciding the platform that best fits CHLI's needs. I administered the revamp by overseeing the visual design and incorporating content with a focus on the organization's mission.
I also had the opportunity to lead and design the marketing materials for the organization's We Belong Campaign – in an effort to increase the number of students CHLI can sponsor for the Global Leaders Program.
Most recently, we were able to re-launch our Communications Fellowship and I got to manage my first, small but mighty, communications team. This allowed us to expand and launch the On the Hill YouTube series, The CHLI Byte blog, and my favorite, The Purple Line podcast. One of the last few projects I worked on was the CHLI voting campaign You Count, Let's Vote!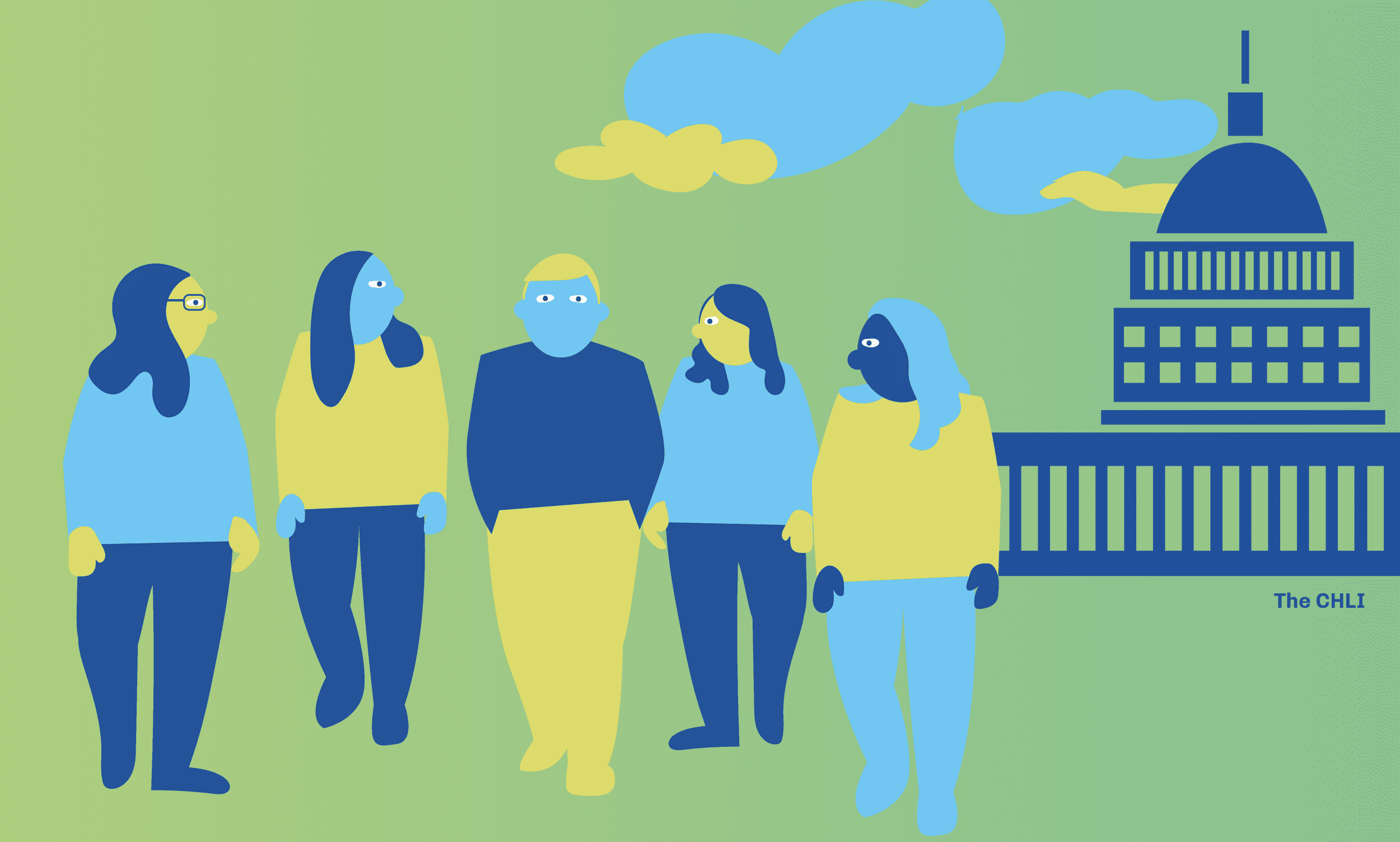 CHLI is full of resources– when I am researching topics or shaping the narrative of the conversations on the podcast, we not only bring awareness, but we discuss possible solutions. Below are some of the most recent episodes highlighting the content and speaker quality we've brought onto the show.
Spreading Latinx Culture and Narratives in Museum Halls
Featuring the Smithsonian Museum
How does Latinx culture shape and influence America? E. Carmen Ramos and Mireya Loza, with Smithsonian Museums, share about the role they play, as curators, to ensure Latinx narratives are told accurately.
The Evolution of Voting in America
Featuring American Politics Professor at Florida International University
White, Male, 21 or older, Landowner – Do you check all the boxes? Those were the requirements for you to be able to vote at the beginning of our republic. Do you know why they changed the required age from 21 to 18? When they began to provide translated voting materials for areas with large numbers of citizens that had limited English skills?
Diversity and Representation On and Off Screen
Featuring the House Office of Diversity & Inclusion and Film Independent
A diverse and inclusive culture empowers and respects our uniqueness, welcoming our perspectives and embracing the features that make us who we are. What is the relationship between films and politics and the role they play for a more inclusive culture?
A large portion of my work relied on the responsibility to research and execute all strategies to maximize engagement. I would then implement creative, proactive, and comprehensive content to engage and inform the public on issues and opportunities involving the community. Creating, editing, publishing, and sharing content that builds meaningful connections and encourages community members to act is always the goal, and for me, to see the CHLI community grow has been the biggest impact.
You're now moving to Los Angeles for a new opportunity. How did CHLI help you with this next step in your career?
How didn't CHLI help?!?! I was able to explore and develop new skills. I feel much more confident about the work I produce and what I am capable of. When I think about my first marketing gig back in 2014, I remember the company I worked for placed a Yellow Pages in front of me and said, "figure it out." If I could time travel back in time with the experience I have now, I would have done so many things differently.
Unfortunately, (or fortunately?) that gig did not last long. Without proper guidance, I felt that I was failing. I began to feel miserable at work, to the point it was difficult to even want to get up in the morning. I bring this up because I think it's important for students to explore. DO NOT feel bad if a job doesn't end up being what you imagined. Even if you're more advanced in your career, it is never too late to explore new roles. We should find joy in what we do and an environment that supports and motivates us.
"I think it's important for students to explore. DO NOT feel bad if a job doesn't end up being what you imagined. Even if you're more advanced in your career, it is never too late to explore new roles. We should find joy in what we do and an environment that supports and motivates us. "
What do you think is key for effective storytelling and communication?
In my opinion, effective storytelling and communication come from being a good listener. From a young age, I was drawn to people who enjoyed sharing their life experiences. I enjoyed taking those stories and creating from that, whether it was through photography, illustration, or videography.
Being compassionate is also key. Learning to see things from a different perspective rather than your own. Communication is about expressing yourself, but it also involves those who surround you.
What advice would you give to others who are interested in the CHLI Communications/Social Media Fellowship?
Do it! This fellowship (in my head) was meant to last six months with a goal to move to New York after. Well, obviously, my plans did not pan out the way I envisioned. That's not a bad thing at all. I learned so much during my time with CHLI, and I think everyone deserves to experience a rewarding opportunity like this.
Where can we find you online and learn more about your work?
I am currently transitioning into a new role/company, in a brand-new city, but I am always working on creative projects and I try to be good about sharing it on LinkedIn. I am currently working on a few projects and will be sharing them as soon as I can 🙂
Last movie you enjoyed? It feels so long ago, but earlier this year, I watched Little Women in theaters. I absolutely loved the film and the way Greta Gerwig captured this classic.
What is a lesson/skill/hobby you've learned in quarantine? Animation. I lost one of the videos I was going to use for the voting campaign, but luckily, I still had the audio. I decided to combine my graphic design and video editing skills to create a whole new animated video. I probably took the long and complicated route, but I am impressed with myself considering the 15-hour turnaround.
If you can sit down for coffee with any person, who would it be and why? Oh man. There are so many incredible people I would love to chat with and probably learn so much from. I think it would be interesting to sit and chat with my future self. I did just pick up my life and move across the country, but I do find it normal to always question if you're doing the right thing and it would be cool to get the chance to ask yourself for some wisdom and guidance.